BREAKING: The Sovereign which sold out in less than a day
The UK 2022 Gold Proof Sovereign was released at 9am yesterday. In less than a day, the whole range was sold out at the Royal mint.
That makes it the fastest selling sovereign. Ever.
And this isn't by chance. Here's how the 2022 Sovereign has already become the UK's fastest selling ever.
Special one-year-only design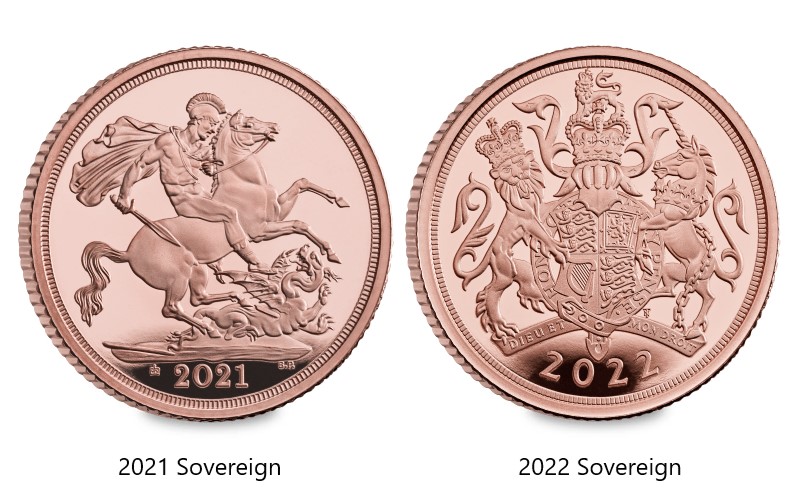 This year, The Royal Mint took the decision to issue a special one-year-only design to commemorate the Queen's Platinum Jubilee next year. Sovereign design changes don't come around often, and this is the first time since 2002 that the iconic St George and the Dragon design was removed from the reverse.
Once in a lifetime Sovereign
The Sovereign was issued to mark the Platinum Jubilee of Her Majesty Queen Elizabeth II. The Queen will mark an impressive 70 years on the throne in February next year – something that we are unlikely to ever see again in our lifetime.
Edition limit
Importantly, the edition limit of the 2022 Sovereign was just 10,500 – this is the same as the 2017 Sovereign which also featured a one year only design change. The 2017 sovereign sold out in just a few days due to unprecedented collector demand, so there was already huge demand expected for this release.
We still have a limited number of the UK 2022 Sovereign available for customers. If you'd like to order the UK 2022 Gold Proof Sovereign, please enter your details below and a member of our team will contact you.
We will only contact you with regards to this launch, your details will not be used for any other purposes.