One-year-only Design Change Revealed
It's the coin release that collectors wait all year for. The new UK 2022 Gold Sovereign has just been released.
And it's safe to say the collecting world has not been disappointed.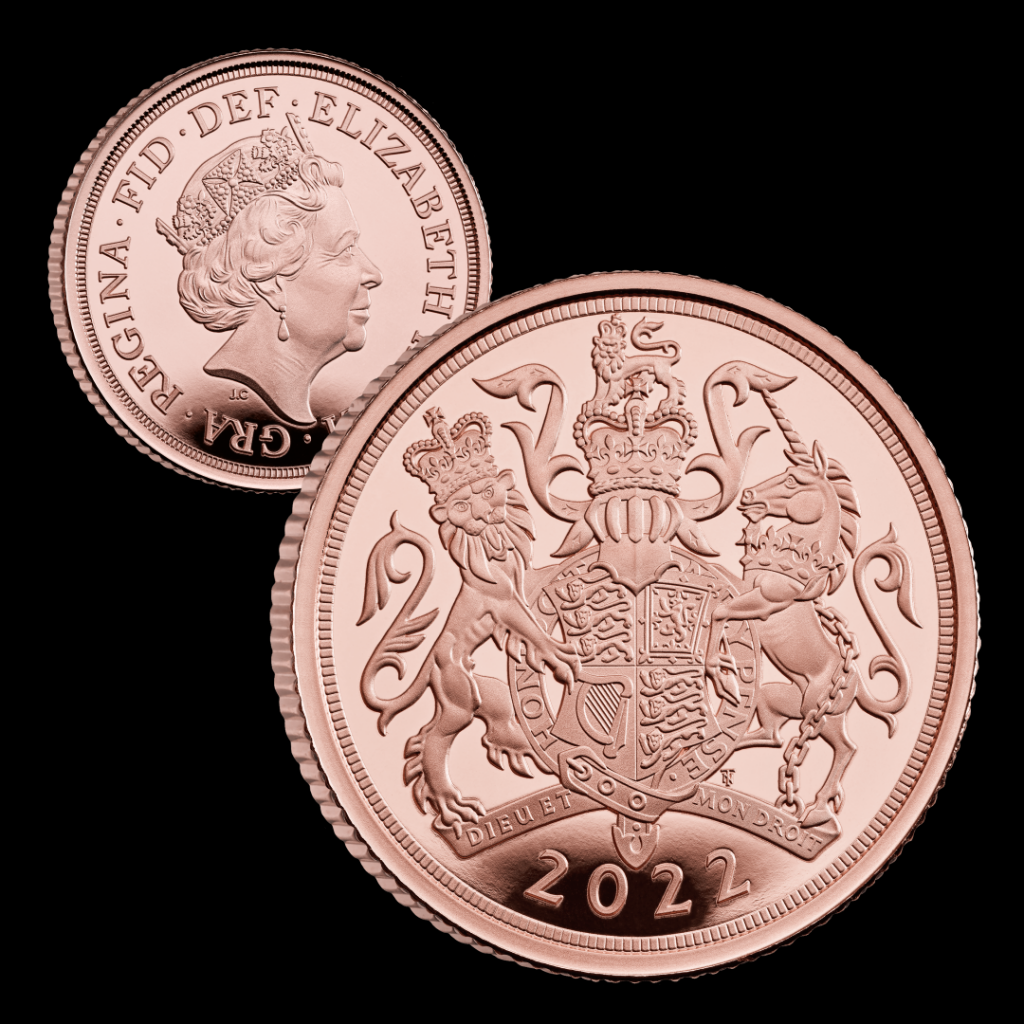 For 2022, the Sovereign has been dedicated to the Platinum Jubilee of Her Majesty, Queen Elizabeth II. The iconic St George and the Dragon has been replaced by a reverse design depicting the Royal Coat of Arms by Timothy Noad. It's said to represent the Queen's unwavering grace and dedication to her country.
There are just two other Sovereigns issued under Queen Elizabeth II that do not have a depiction of St George and the Dragon (issued in 1989 and 2002). And that makes the 2022 Sovereign an incredibly rare and unique piece.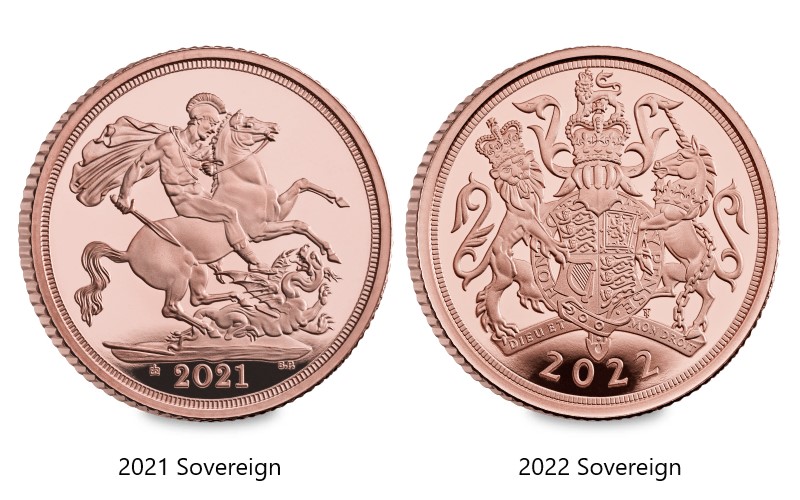 Importantly for collectors, the edition limit of the 2022 Sovereign is just 10,500 – that matches that of the UK 2017 Bicentenary Sovereign (the last time we saw a design change) which sold out in record time.
Given the importance of next year for Her Majesty, and the fact that this design change is so rare, there's expected to be a serious collector demand.
If you would like to order the UK 2022 Gold Proof Sovereign, please enter your details below and a member of our team will contact you:
We will only contact you with regards to this launch, your details will not be used for any other purposes.