Roarsome news – Dinosaurs feature on UK 50ps!
*** The UK's FIRST Dinosaur 50p coins are on sale now. Click here to order yours >> ***
When I was growing up I was fascinated by dinosaurs. In fact, I still am. And I expect you'd be hard pressed to find someone who wasn't even just a little bit curious about the giant reptiles who walked the earth nearly 250 million years ago.
So, I'm sure you can understand my near-childlike excitement when the Royal Proclamation issued on 8th November 2019 confirmed that a brand new series of dinosaur-themed 50p coins will be released this year!
Read on to find out these rorarsome new releases and how you can become one of the first collectors to own one…
Three themed dinosaur 50ps released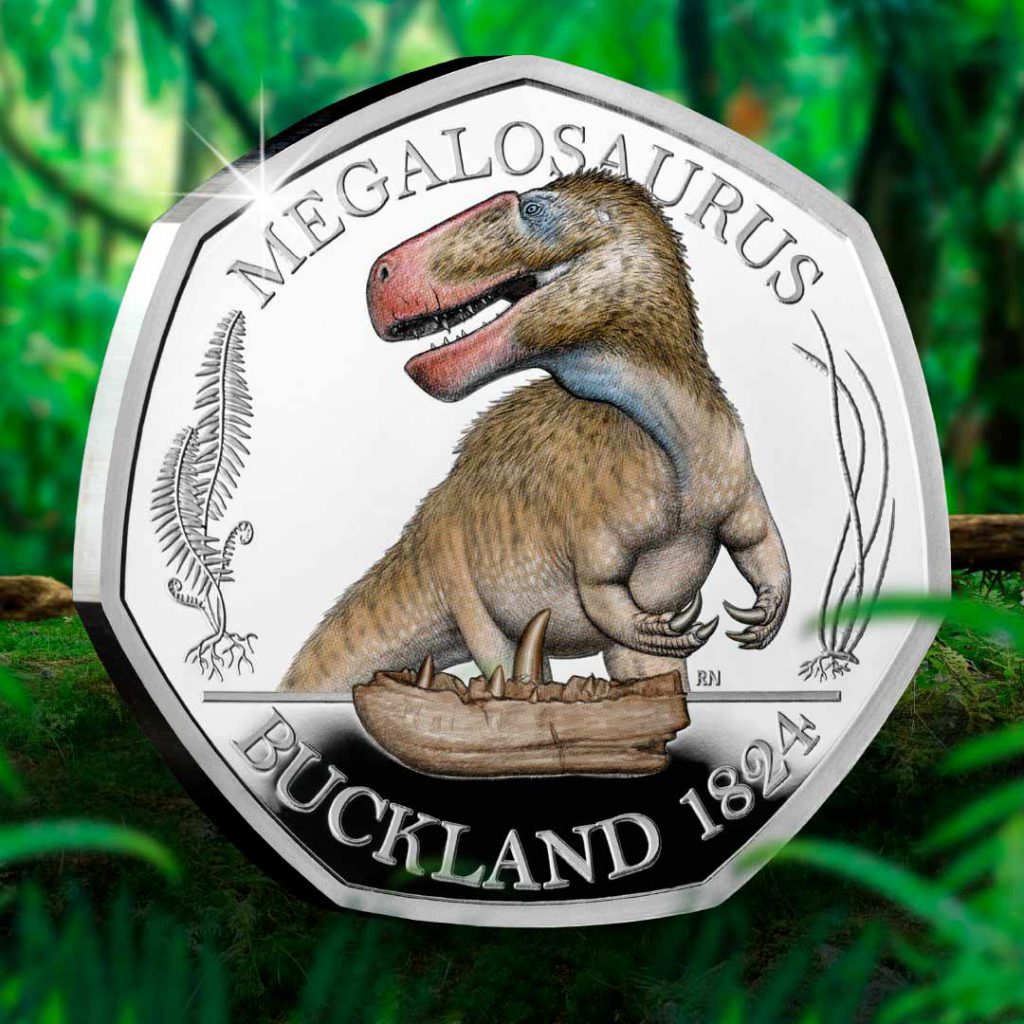 Three designs have been confirmed for release in 2020 – we don't know if there will be more, but at the moment it's looking like a 3-coin series. The dinosaurs featured include:
Megalosaurus – Greek for 'great lizard' and at seven to eight metres long it certainly lives up to its name! In 1676 the first Megalosurus bone was discovered in Oxfordshire and publication of the find is thought to make this dinosaur the very first to be described in scientific literature.
Iguanodon – large herbivores with distinctive spike-like thumbs. After Megalosaurus, these were the second type of dinosaur to be formally recognised. Their name comes from its teeth which are similar to modern iguanas, and gave palaeontologists the first clue that dinosaurs had been reptiles.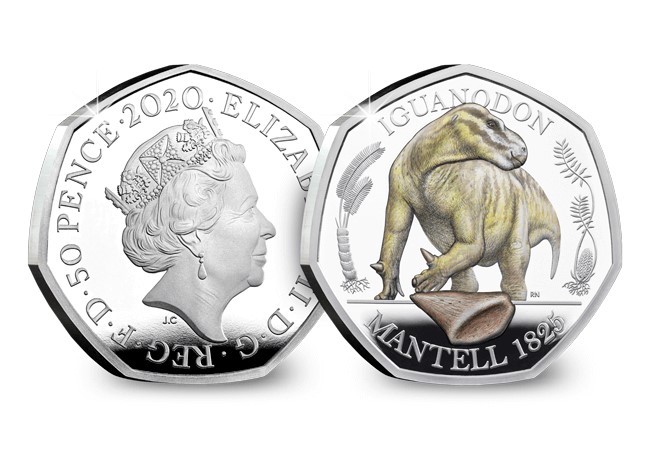 Hylaeosaurus – an armoured dinosaur with at least three long spines along its shoulders. However, much of the anatomy of this dinosaur is still unknown due to the fact that very limited remains have been found.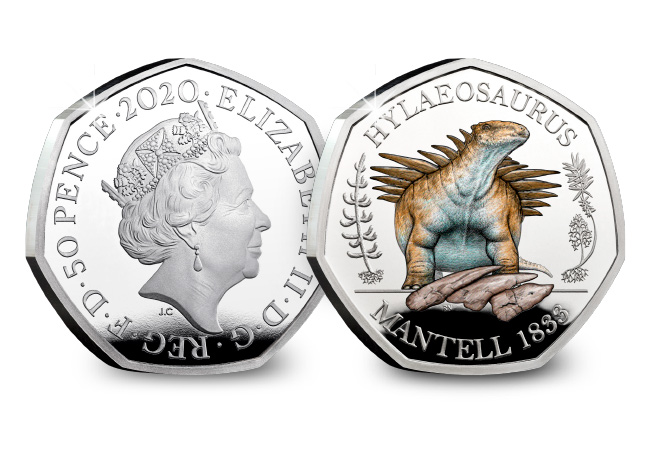 The UK's first ever dinosaur coins
Significantly this is the first time dinosaurs will have ever featured on a UK coin! This fact alone will make them highly collectable and I'm sure dinosaur fans young and old will be eager to get their hands on one. I for one can't wait for these roarsome coins to be let loose!
---
Stay up to date with all the latest 2020 Dinosaur 50p news…
Simply fill in your details below to be kept up to date with all the latest news about the 2020 Dinosaur coins. We'll be in touch as soon as we know any more!