As 2022 draws to a close, it's the perfect opportunity to look back at some of the most popular UK and British Isles coins from the past 12 months.
But, I need YOUR HELP deciding which coin will be crowned the 2022 Coin of the Year.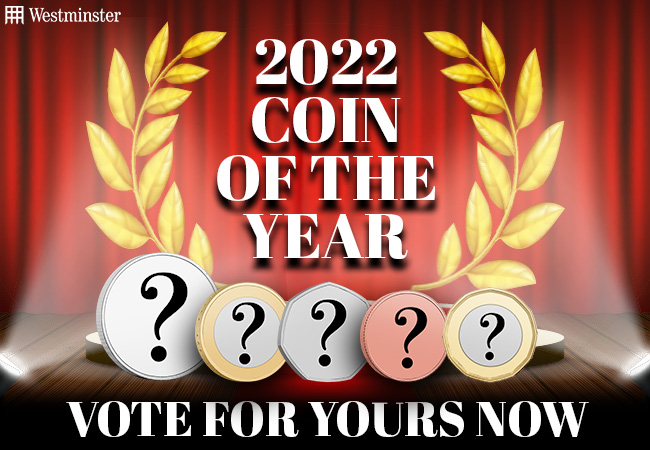 The results are in…
Watch our video to find out which coins made it into the top 5 >>
Missing any of these from your collection?
If you're missing any of the top 5 coins from your collection, you can still secure them here.
As you know there's no shortage of great authors celebrated on our coinage – from classic children's authors like Beatrix Potter and Julia Donaldson, to Victorian greats like Charles Dickens and Sir Arthur Conan Doyle – there's a big selection of coins to choose from!
And that's where YOU come in.
I need your help in shortlisting the FIVE most popular British Isles coins that celebrate the works of authors who have transported us to Victorian Britain, the hundred acre wood and everywhere in between.
Take a look through the coins below and vote for your favourite in our poll!