Posts Tagged 'Rosalind Franklin Coin'
International Women's Day provides an opportunity to celebrate women's achievement, raise awareness against bias, and take action for equality.
To mark this annual event, The Royal Mint launched a new Britannia coin, depicting three images of the Allegorical figure.
She is one of Britain's longest-standing and most enduring feminine icons, who first appeared on coins back in the Roman era.
The new design is inspired by Gustav Klimt's classic 1905 painting 'The Three ages of Woman' and features Britannia moving from girlhood to maturity.
The design, created by Italian artist and sculptor Sandra Deiana, the coin sees Britannia appear three times on one coin, a UK first!
However, this isn't the first time we've seen remarkable women commemorated on a UK coin…
2022 UK Platinum Jubilee Coins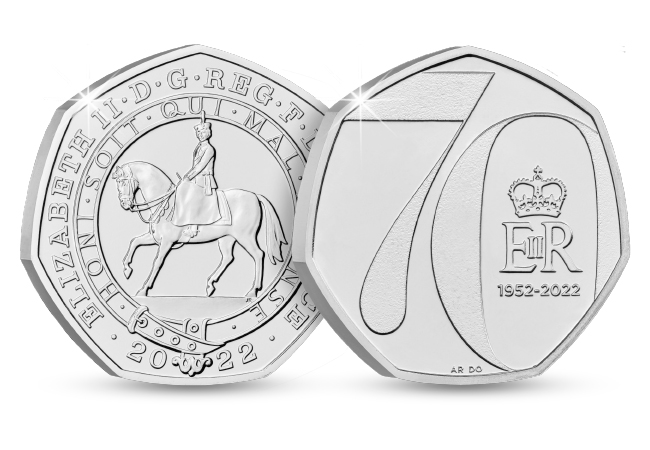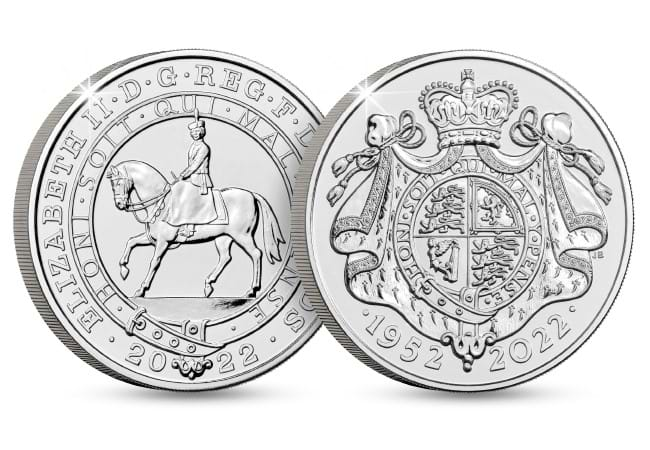 In 2022, to commemorate the Platinum Jubilee of Her Majesty Queen Elizabeth II, The Royal Mint issued TWO new coins.
Platinum Jubilee 50p and £5 have both been designed to reflect the significance of this important anniversary.
The Platinum Jubilee 50p features a reverse design by agency Osborne Ross celebrating the Queen's 70 years of service. But, what's particularly special about this coin is that TWO versions have actually been created…
One includes an obverse design by John Bergdahl featuring the Queen on horseback – reminiscent of Her Majesty's very first Coronation Crown – and the other includes Jody Clark's obverse of the Queen's portrait.
Not only do we see this difference on the new 50p coin, but the obverse design has also been replicated on the Platinum Jubilee £5 coin, along with a reverse design by John Bergdahl featuring the Queen's garter robes.
This coin was so popular that the ENTIRE limited edition range sold-out completely at The Royal Mint within a day.
Browse the Platinum Jubilee coin range on our website by clicking here!
2020 UK Rosalind Franklin 50p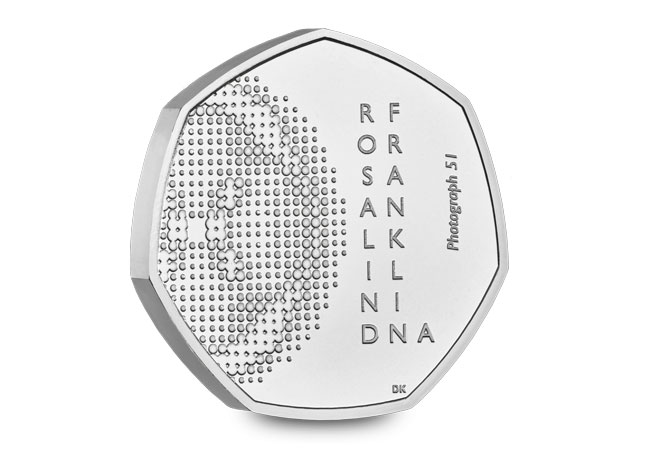 Rosalind Franklin is one of Britain's best scientific minds. Without her ground-breaking research we would not understand the complexities of DNA as we do today.
To mark the 100th anniversary of her birth, and to celebrate her legacy, The Royal Mint authorised for a UK 50p to be issued – the second coin in the Innovation in Science series.
It features a striking design by David Knapton, that puts Rosalind Franklin at the heart of the DNA story.
It depicts the infamous Photograph 51 that led Franklin to her discovery that DNA has a double helix structure – the same picture that was used by Watson and Crick, robbing Franklin of the accolades that were rightly hers.
Browse our Rosalind Franklin coin range here!
2022 Dame Vera Lynn £2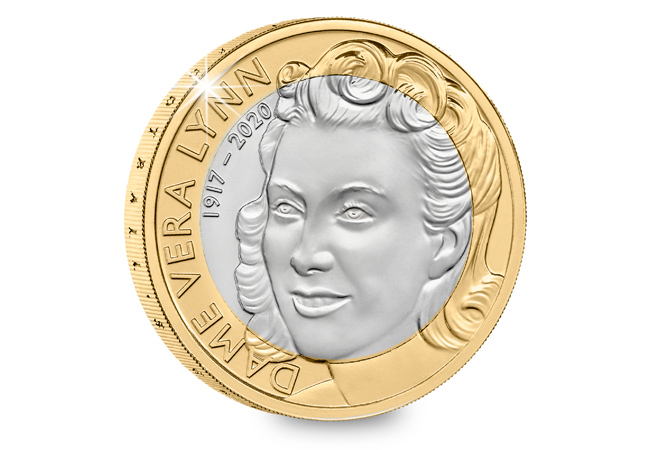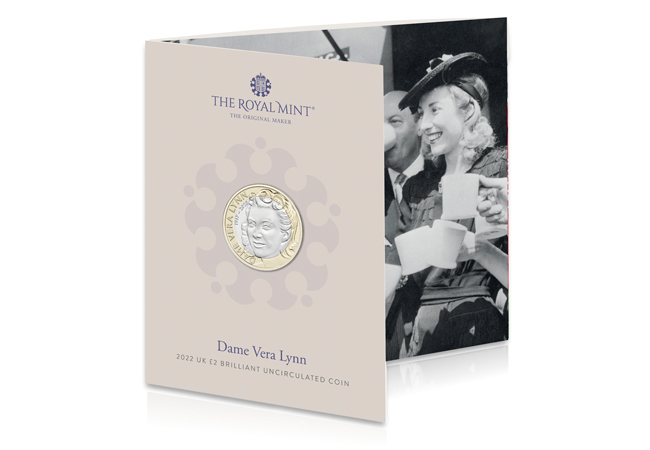 Known for boosting the morale of the troops and the nation throughout the Second World War, Vera Lynn was voted the 'Forces Sweetheart'.
Later after the war, in 1975, she was awarded Dame Commander of the British Empire as recognition for her dedication to charity work.
This stunning £2 BU Pack has been issued by The Royal Mint to celebrate the life and the legacy of Dame Vera Lynn.
As one of Britain's most iconic entertainers, she captured the hearts of thousands as she sang to the nation during a time of turmoil.
To avoid missing out on this 2022 issue commemorating one of Britain's most beloved entertainers and war-time figures, make sure to secure yours now by clicking here.
---
Of course, these are just a handful of UK coins which have been issued to commemorate influential women. Who would you like to see commemorated on a UK coin? Let us know in the comments below!
---
Yesterday the Royal Mint released a brand new UK 50p celebrating the life and scientific work of Rosalind Franklin.
But who was Rosalind Franklin? And what was photograph 51?
Not to worry if you don't know, as I have answered these questions and many, many more in my latest video.
You see, Rosalind Franklin really did lead a fascinating life, which sadly few people truly knew about until now…
---
If you're interested

The Royal Mint have made history this morning, with a brand new UK 50p release.
You see, it celebrates the life and crucial work of Rosalind Franklin, in the year that would have marked her 100th birthday!
And in my latest video I tell you everything you need to know about this groundbreaking new UK 50p… it really is a MUST HAVE coin for your collection!
---
If you're interested