Posts Tagged 'Coin cover'
In today's video Adam takes a closer look at the ULTIMATE Royalty 50p Coin Cover Collection that ONLY 995 collectors can own worldwide.
It's been issued to honour the Queen's milestone 95th birthday! Not only is this yet another milestone for our Queen, but it is a crucial moment for the country and collectors.
So if you're interested you'd best be quick! Watch our latest video to find out more…
---
If you're interested…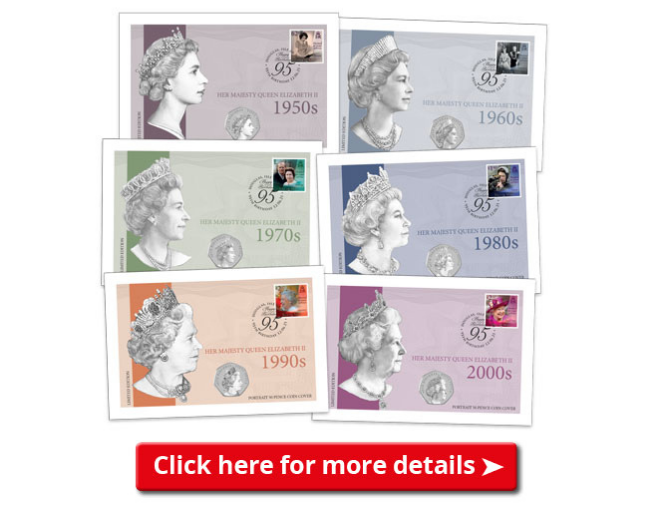 Over the last couple of years, Silver Coin Covers have become one of the fastest selling of all commemorative issues. The stamps, postmarked on a specific anniversary date, capture a moment in time forever, whilst the precious metal silver coin, ensure enduring intrinsic value within the cover.
Importantly, over the last 12 months, Silver Coin Covers have been some of the fastest selling issues in the UK coin and stamp market.
Click here to view our current selection of Limited Edition Silver Coin Covers.