Introducing the latest member of the Music Legends series… The Rolling Stones!
This year celebrates 60 years since the moment one of Britain's most iconic bands, The Rolling Stones, first stepped onto the music scene. And what better way to honour this Rock 'n' Roll royalty than by appearing on the latest UK £5 coins!
For the past six decades, The Rolling Stones have achieved legendary status as they pioneered their way to the definition of hard rock. So, what's more fitting than them being chosen as the latest addition to The Royal Mint's Music Legends family, appearing alongside the likes of Elton John, David Bowie, Queen and The Who.
From 'I Can't Get No Satisfaction' to 'Paint It Black', there is no denying that The Rolling Stones are one of the most influential British artists to have ever graced our stages. And now, you can celebrate their contribution to the music industry with the new UK £5 coins released in both Brilliant Uncirculated and Silver Proof quality.
Read on below to find out how you can honour this iconic 60th anniversary yourself…
UK £5 Brilliant Uncirculated Pack
With over 200 million records sold, not only are they one of the best-selling artists of all time, but The Rolling Stones now also have a UK coin dedicated to them for the first time ever!
The BU Pack's coin design depicts the band playing live in concert, and is struck to a superior Brilliant Uncirculated quality that ensures it's free from any scratches or marks that you would find on circulated coins.
Importantly, your coin will arrive protectively sealed in its official Royal Mint packaging to preserve its quality for generations of music fans to come.
What's more, the £5 coin also includes the portrait of Her Majesty Queen Elizabeth II on the obverse.
And you can secure yours today for just £14.50 (+p&p)! Click here to find out more >>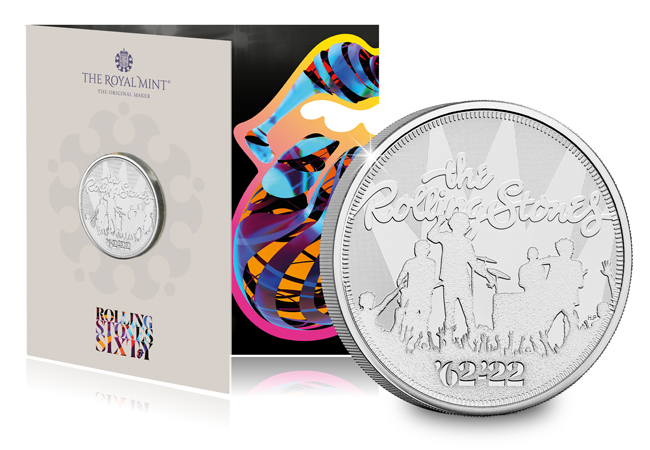 UK 1oz Silver Coin
You can also celebrate the 60th anniversary of The Rolling Stones with the new UK Silver Proof 1oz coin!
Expertly struck from 1oz of 99.9% pure silver to a proof finish, the coin depicts the band playing live in concert with the addition of vivid colour to bring the design to life.
Fully approved by The Rolling Stones, this is the fifth coin released in the SELL-OUT Royal Mint Music Legends series!
However, there's JUST 8,000 issued – and with ALL previous 1oz Silver coins in the Music Legends series having completely SOLD OUT at the Mint, we're likely to see a quick sell-out happen again.
As an Official Distributor for The Royal Mint, we have a limited number available for Westminster customers. Secure yours today for a deposit of just £21.00 by clicking here >>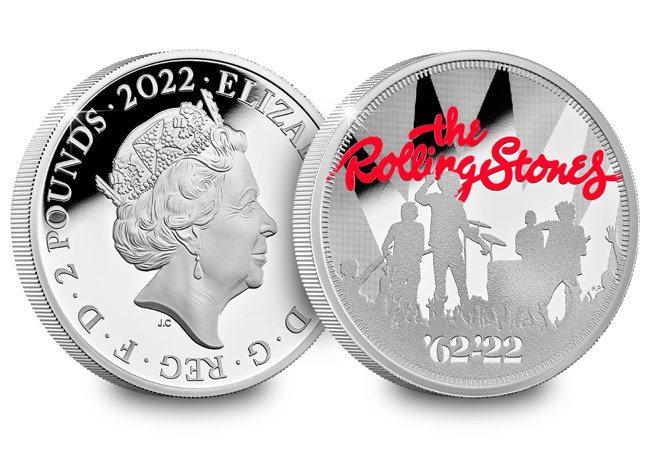 Or click here to check out the full The Rolling Stones £5 coin range for a chance of securing yours before it's too late >>