Posts Tagged 'sparta coins'
Watch my video to witness a coin with an extraordinary double-sided high-relief Proof finish!
Unlike traditional minting where only one side of the coin is stamped, the 2023 Sparta 50g Copper Coin has been crafted using Smartminting technology – this allows for a three-dimensional design to be achieved on both sides of the coin, resulting in a stunning, proof-like finish…
This technology is particularly groundbreaking when applied to copper coins, which have traditionally been difficult to mint with high relief due to the softness of the metal.
Due to the risk of damaging the copper during the minting process, the coins have historically been restricted to flat or low-relief designs. However, smartminting has broken through these barriers and has made it possible to achieve unprecedented relief levels.
One of the most impressive aspects of smartminting on copper coins is the ability to achieve a high-relief, proof-like finish on BOTH sides…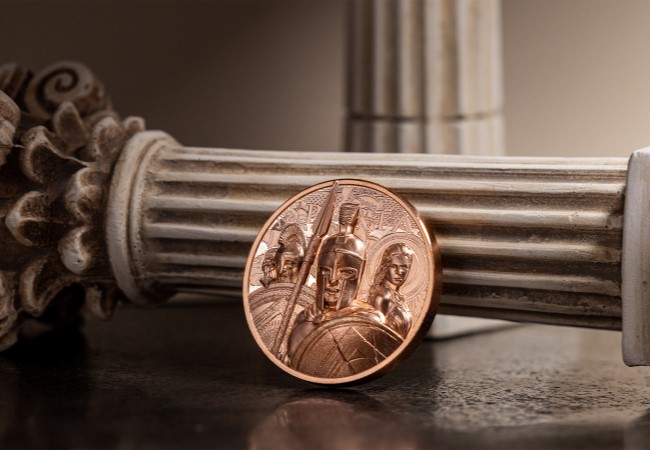 This is a rare feat – most copper coins that have been made high-relief will have a proof finish on one side and a plain or textured background on the other. Smartminting has made it possible to achieve a uniform, high-relief, proof-like finish on both sides of the coin, resulting in a stunning piece of art that truly captures the beauty and detail of the design.
Of course, with such advanced technology comes a higher level of rarity and exclusivity. Smartminting on copper is still a relatively new and expensive process, making coins minted using this technique much rarer than traditional copper coins.
In fact, many smartminted copper coins are issued in limited quantities. This 2023 Sparta 50g Copper Coin is no exception – JUST 5,000 are available worldwide.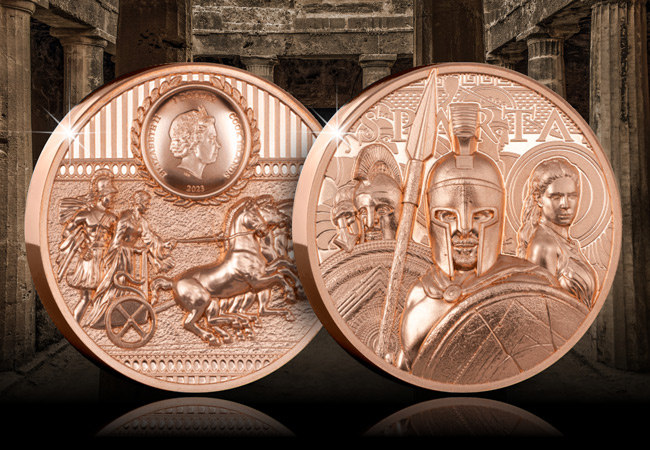 The coin's intricate design and extraordinary high relief are a reflection of the Spartans' attention to detail and their pursuit of perfection in all areas of life. A testament to the innovative spirit that drove the Spartans to greatness, it's the perfect design to experience the power and strength of one of the most famous civilisations of all time.
With such a small quantity issued worldwide, this is a highly exclusive collector's item and has proven difficult to source for our Westminster collectors. However, we have managed to secure a limited allocation for those who can act the fastest.
Priced at JUST £65 (+p&p), click here to secure the majestic Sparta 50g Copper Coin for your collection NOW >>