"Before Alamein we never had a victory. After we never had a defeat."
Winston Churchill
It's 1942 and the fortunes of war are running against the Allies on almost every front.
In the east, the Soviets are in collapse.
In the Atlantic, U-boats are crippling the ferrying-in of Britain's vital supplies.
While, in western Europe, Nazi troops are the occupying force in country after country.
To North Africa, where Rommel's Afrika Korps are trying to break through to the Suez Canal – and to that all important oil of the Middle East.
To stop them, the Egyptian village of El Alamein, situated between the Mediterranean Sea and the Qattara Depression, simply had to be held.
The defending Allies were represented by the Eighth Army – the 'Desert Rats', led by General Montgomery.
Montgomery had a plan. He would launch a diversionary attack to the south, while the main attack would come from the north, nearer to the coast.
And 80 years ago, on the night of 23-24 October 1942, the attack began.
A noise so great, the gunners' ears bled
It started with the firing of over 800 artillery pieces at the German lines, creating a noise so great that, according to legend, the ears of the gunners bled.
When the infantry attacked, they were followed by tanks that moved through the minefield along a path cleared by engineers.
Outnumbered and under constant attack from land and air forces, on November 4th, Rommel, refusing to carry out Hitler's suicidal order to fight to the last, retreated.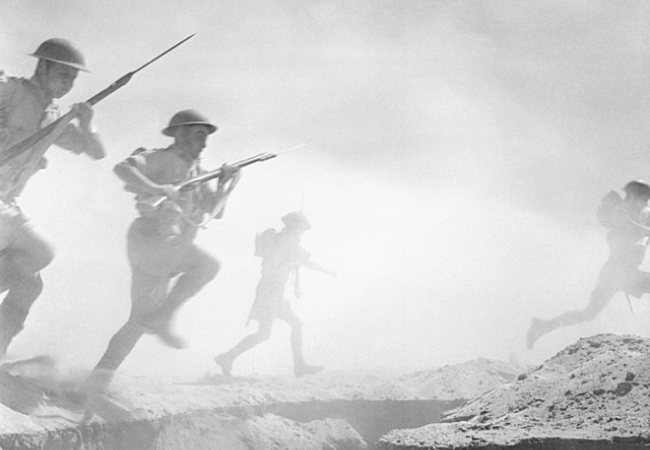 The Battle of El Alamein, fought in the deserts of North Africa with tank warfare at the heart of it, was undoubtedly one of the pivotal battles of World War II.
The battle revived the morale of the Allies and helped turn the tide during the war. As Churchill noted, "After Alamein we never had a defeat".
The Battle of El Alamein NumisProof
A Silver Proof NumisProof Commemorative has been issued to mark the 80th Anniversary of the battle of El Alamein.
This stunning NumisProof has been struck from Sterling Silver to a perfect Proof finish, it features a full colour design created by world renowned digital artist Adam Tooby.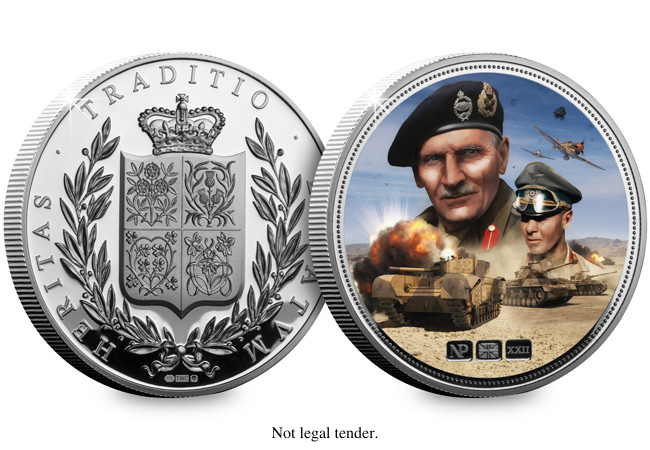 It depicts the two leading military commanders involved in the battle – Britain's Bernard Montgomery and Germany's Erwin Rommel, with the battle raging in the background.
For such an important anniversary of such an important WWII battle, you'll be surprised by the edition limit. Just 250 have been authorised.
Today I invite you to be one of just 250 people in the world to own this scarce 80th anniversary commemorative.
Click here to own the 80th Anniversary of the Battle of El Alamein NumisProof >>