Posts Tagged 'Rover Mini Ingot'

I expect like me, you get all misty eyed and nostalgic when you think about the memories of owning your first car. What was yours? Mine was a magnificent brown Mini no less! The dream of re-creating the Italian Job was never far away from mine and my teenage mates' minds!
And again, if you're like me, a tinkerer, almost certainly there was only one thing you HAD to buy next. The Haynes Manual for your car. It was the home mechanic's Bible.
The Haynes Manual – British Classics in their own right
Their attention to detail was second to none. Complete with hundreds of accompanying photos in every new edition, the "Haynes" for your car was an absolute must-have.
Fast forward 40+ years, and like many of the cars they featured, the Manuals THEMSELVES have become widely known as British design classics. Renowned for their classic cover designs, and iconic cut-away illustrations.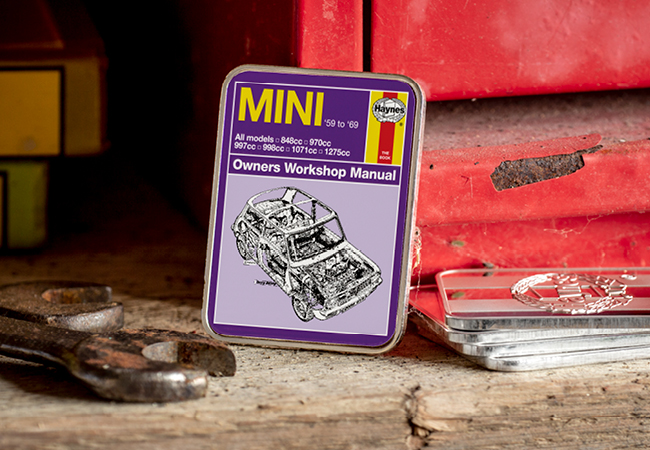 Today I'm announcing a collecting first
So, over the last few months, I'm delighted to announce that we have been working directly with Haynes to bring you a new and exclusive edition of the Haynes Manual – the FIRST EVER Haynes Manual Collector Ingot.
That's right, for the FIRST TIME EVER, the classic Haynes Manual covers are being faithfully reproduced in miniature on a series of Limited Edition Silver-Plated Ingots – created using the prized and sought-after ORIGINAL artwork provided by Haynes themselves!
And as you can see from the enclosed photographs, the first Ingot is a perfect limited edition recreation of the Haynes Manual book cover in miniature, including the instantly recognisable strip-down of the iconic (and my first car!) Mini.
---
Your invitation to SAVE £10.00 when you order today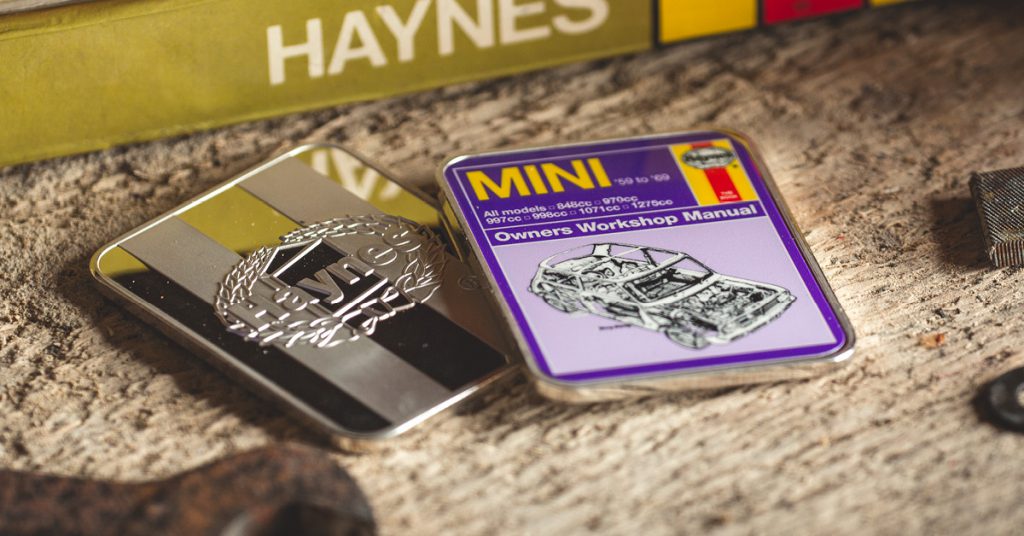 Today, I would like to personally invite you to own this FIRST EVER Haynes Manual Silver-Plated Ingot for JUST £9.99 – an exclusive £10.00 SAVING. Importantly, each Ingot has been struck to the very highest mirror-shine Proof finish. What's more, your Ingot has also been plated in 999/1000 Fine Silver. Since the first Manual was published in 1966, over 150 million Haynes Manuals have been sold globally. And that's when you realise where the collectible significance of this newly released Silver-Plated Ingot lies. Because only 9,995 Ingots have been authorised. Almost certainly, that's far from enough for all the car enthusiasts and collectors in Britain, let alone the rest of the world.