Posts Tagged 'fifty pence'
Over the past few years, we're proud to have worked in partnership with GOSH Charity, and with your help raise funds that help support seriously ill children from across the UK who are treated at Great Ormond Street Hospital (GOSH).
However, as you know, the last couple of years haven't been easy for charities and many fundraising events have been postponed or cancelled due to the pandemic. It's clear they need our support now more than ever.
That's why we're asking for your help once again.
We're proposing a nationwide initiative to raise £30,000 in 30 days for GOSH Charity.
Today, in partnership with GOSH Charity, we're announcing a special colour release of the Peter Pan 50p Coins with an increased donation amount.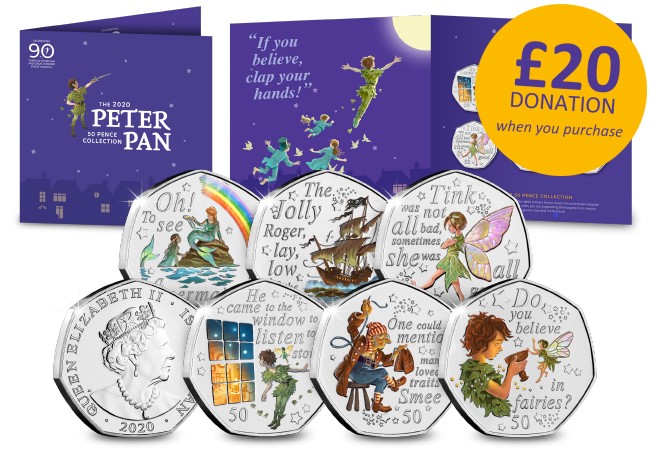 What's more, these special edition BU Colour 50p coins will only be available over the next 30 days!
When you order any of these special Peter Pan sets within the next 30 days, we'll send the increased donation directly to GOSH Charity on your behalf. Order yours from the Peter Pan range here!
---
Fundraising update
So far in our 30 in 30 journey, we have exceeded £5,000 in donations for GOSH Charity! Read more here.

---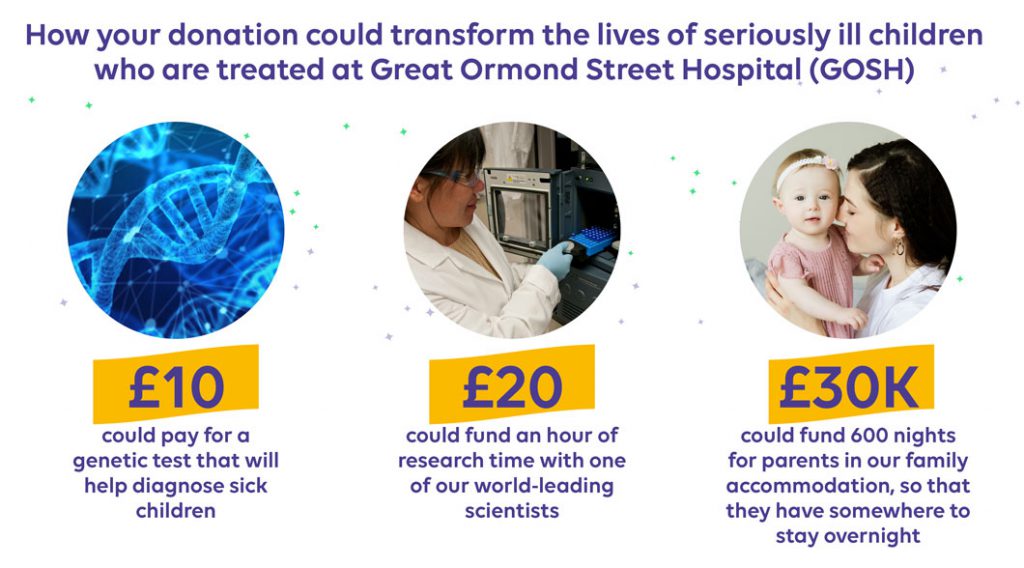 By supporting GOSH Charity at this time, you will help GOSH deliver the practical and emotional support that parents and families need. Your donations could help towards:
Family accommodation so parents can stay close by while their children undergo treatment.
Support services including the hospital's dedicated Play team, which helps patients understand their treatment and cope with separation from peers and siblings.
The social work service and multi-faith chaplaincy team who provide families and staff with vital advice and support.
---
View the Peter Pan 50p range here >>

The time has come to reveal the coin of the year, as voted for by collectors.
Does your favourite make an appearance in our countdown? Let me know in the comments below.
---
If you're interested…

Click here to add the top coins of 2021 to your collection >>
As 2021 draws to a close, I thought it would be the perfect opportunity to look back at some of the most popular British Isles coins from the past 12 months!
But I NEED YOUR HELP in deciding which coin is to be crowned the collector's favourite of 2021.
Please vote for your favourite in our poll below

VOTE NOW CLOSED
RESULTS WILL BE REVEALED SOON…