NEW Round Pound released…
It's been 6 years since the much-collected Round Pounds were phased out and replaced by the new 12-sided coin, marking the end of an era for UK coinage.
But today it has returned for a very special occasion.
This brand new Round Pound has been issued by the Government of Gibraltar and celebrates The 150th Open, the oldest golfing Championship in the World!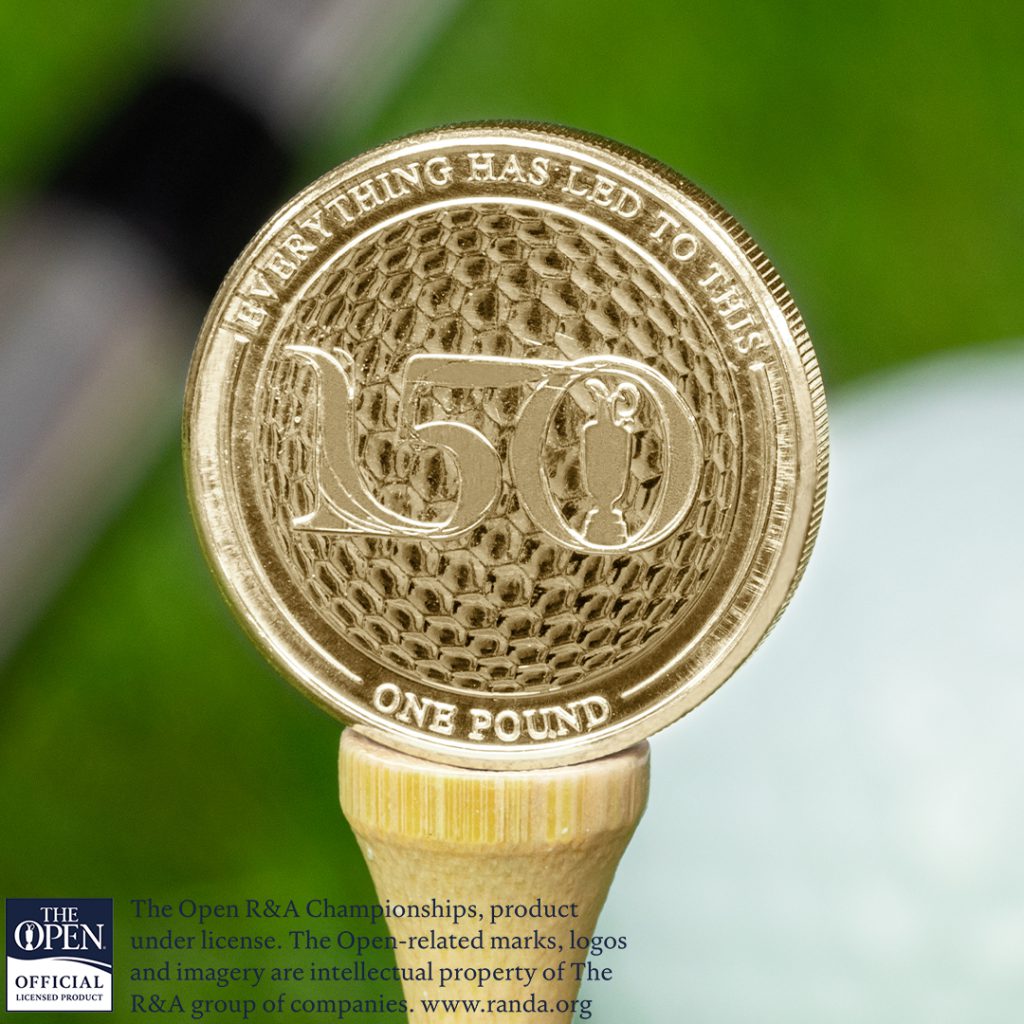 Gibraltar coins – worth keeping an eye on
Gibraltar has a history of issuing popular coins and we've seen some really interesting releases in recent years. But this is why they're worth looking out for. More often than not, their mintage figures are MUCH LOWER than UK coins, making them especially sought-after by collectors.
And unlike the UK, you can still find round pounds in circulation in Gibraltar. They're used daily as part of their currency so it's not uncommon to find them in your change over there. We don't yet have confirmation on whether this coin will enter circulation in Gibraltar, but if it does – that will increase the collectability even more.
Can a coin go viral?
Back in 2019, Gibraltar issued the Breast Cancer £2 in partnership with Breast Cancer Support Gibraltar. A small allocation entered circulation in Gibraltar and they were quickly snapped up by collectors. It quickly became one of the most popular coins of the year, and also one of the most difficult to source.
Outside of Gibraltar, The Westminster Collection were able to get hold of a small quantity for collectors, but they completely sold out within hours.
To put it into further context, the Gibraltar Breast Cancer £2 was 22 times more scarce than the iconic 2009 Kew Gardens 50p. Made even more desirable as so few collectors were aware the coin even existed…
So, what does this mean for coin collectors?
Previous Gibraltar issues have been incredibly popular with coin collectors, with demand already set to be high for this £1 coin.
Since switching to the existing single-design 12 sided pound, UK collectors have simply not had the chance to collect new commemorative pounds.
What's more, it's been issued to celebrate the oldest golfing Championship in the World! Point being it's highly likely thousands of golf fans will also join the hunt for this one.
Available now in collector favourite quality
This Brand New 150th Open Gibraltar Round Pound has been struck to an unblemished Brilliant Uncirculated finish and is the exact same size and weight as the UK's Round Pound – which hasn't been seen since 2016.
What's more, your brand new The 150th Open Gibraltar Round Pound has been licensed by The R&A – home of British Golf – and will come in a bespoke presentation card to preserve its quality for generations to come.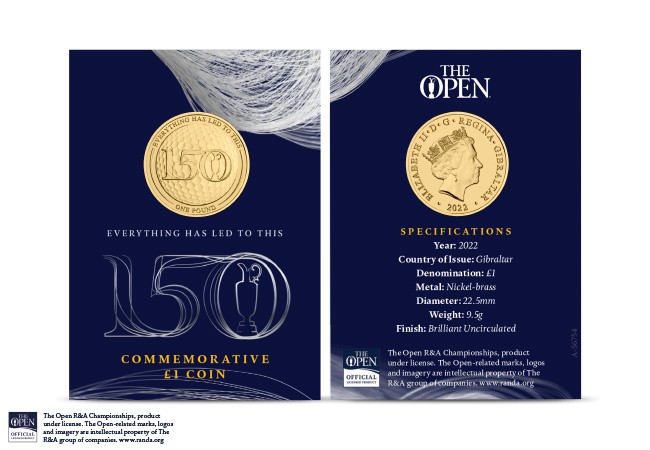 Make sure you don't miss your opportunity to mark this rare opportunity and secure your very own 'The 150th Open Gibraltar Round Pound' today for just £9.99 (+p&p).