BREAKING NEWS: Dramatic Edition Limit Cuts for the Eeyore 50p
The next instalment of the Winnie the Pooh 50p series has arrived, featuring the loveable donkey, Eeyore.​
But, compared to the previous coins in the series, the Eeyore 50p has been given DRASTICALLY reduced edition limits.​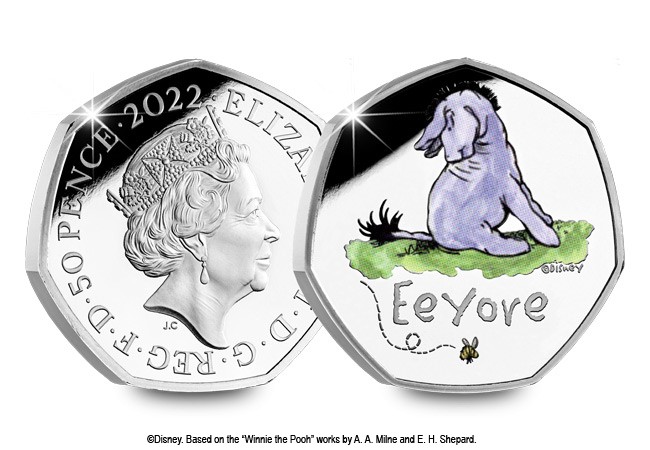 Click here to view the range >>​
Dramatic Edition Limit Cut​
Previous silver coins in the series had edition limits of 18,000. Astonishingly, the Silver Proof Eeyore 50p has an edition limit of JUST 6,000. So thousands are set to miss out. ​
Plus, the Gold Proof Eeyore 50p edition limit has been cut EVEN lower – only 150 will be available. This is over 3 times as tiny as the edition limit of the Tigger Gold Proof!​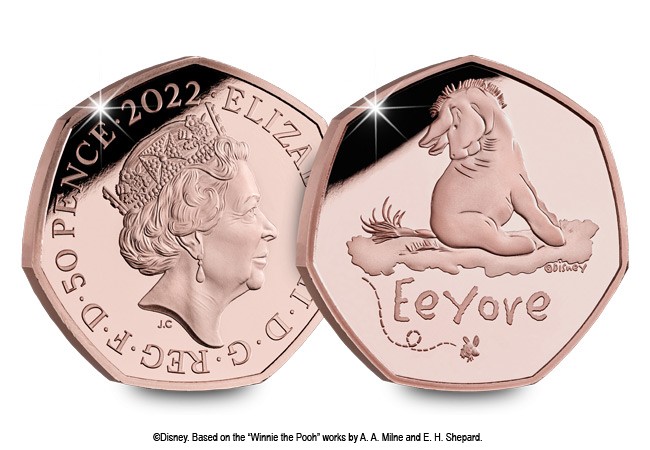 Click here to view the range >>​
Final two coins revealed​
Whilst we can't speculate on the edition limits of the final two Winnie the Pooh coins, we can reveal that Kanga and Roo, and Winnie the Pooh and Friends will appear on the final two coins. They will arrive in the Spring and Summer respectively. ​
When you add the Eeyore Silver Proof 50p to your collection, you will be given the option to join the priority list for the next two coins in the series.
SELL-OUT LIKELY​
Remember, thousands of collectors who purchased the other coins in the series are set to miss out, so it's certainly looking like a sell out is on the way…​
Therefore, if you'd like to secure one for your collection, head to our range here >>​

---
Enter our giveaway for the chance to WIN the Silver Proof Eeyore 50p!

Have you entered our giveaway on YouTube? We're giving one lucky collector the chance of WINNING the 2022 Silver Proof Eeyore 50p for their collection!