Breaking news from Wonderland! Don't be late for this very important tea party…
It's been 150 years since Lewis Carroll penned his famous fantasy children's book Alice's Adventures in Wonderland and its sequel Through the Looking-Glass.
Now, in exciting, breaking news, according to the Royal Proclamation published on 28th May, Alice and the inhabitants of Wonderland will be the stars of a NEW UK coin series issued by The Royal Mint!
Our sources in Wonderland are being very secretive about these new issues, even the Mad Hatter is being unusually quiet, so not many details are known at the moment. But if you want to be kept up to date and be the first to know when these NEW coins are released, just register your interest at the end of this blog.
Whilst we wait for further details to be revealed, let's take a look at the Royal Proclamation and what we know so far…
Two special Alice-inspired coins
According to the Royal Proclamation published on 28th May, there will be two coin designs inspired by Carroll's two books – Alice's Adventures in Wonderland and Through the Looking-Glass.
They will be released in a variety of specifications, including base metal £5 and precious metal versions in varying denominations. The designs are said to include:
A depiction of Alice and the Cheshire Cat sat in a tree accompanied by the inscription "ALICE'S ADVENTURES IN WONDERLAND"
A depiction of Alice and characters the Tweedledee and Tweedledum and the inscription "THROUGH THE LOOKING-GLASS"
I don't know about you, but we're all mad here, madly excited that is, to see these designs come to life on UK coins!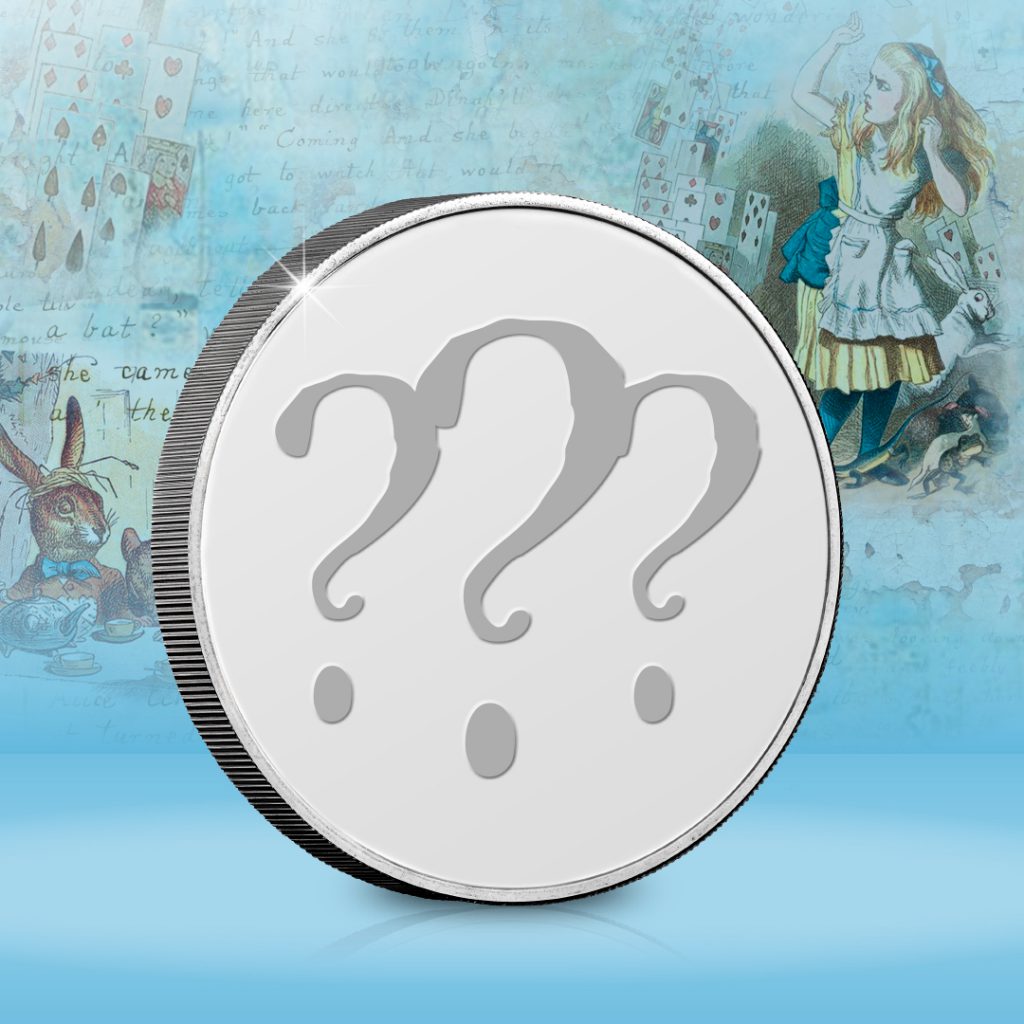 High demand expected
Lewis Carroll's nonsense fairytale about a girl called Alice is undeniably one of the best-known and most popular works of English-language fiction. Its popularity is clear when you consider it's been adapted into theatre and ballet shows, not to mention several blockbuster Disney films.
Alice collectables are in high-demand – a 'legendary' 1865 first edition of Alice's Adventures in Wonderland (one of only 22 known to be in existence) went under the hammer in 2016 for £1.3-£2 million. This confirms that these NEW UK COINS will surely be highly sought-after.
Register your interest
No launch date is known yet for these coins, but if you want to be the very first to hear any updates make sure you sign up below! We will only contact you with regards to this launch, your details will not be used for any other purposes.
By signing up we'll make sure you're the first to know any updates about these new coins, including when they are launched – so you won't be late for this very important tea party…