The day the ten bob note disappeared…
Almost 50 years ago, the ten bob note was in every wallet, purse and pocket in Britain. The 10 Shilling banknote would have been recognisable to every schoolchild in Britain, a fact that certainly isn't the case today!
Worth the equivalent of 50p, back then it would have bought you 6 pints of beer, 10 loaves of bread, or 17 pints of milk. It's hard to imagine a 50p going so far these days!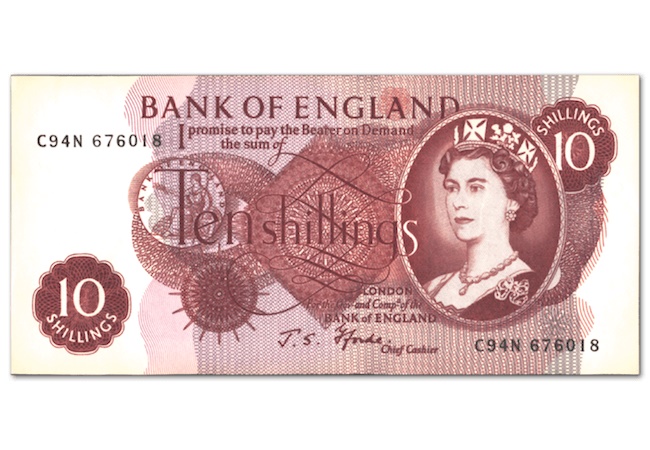 The 10 Shilling banknote was the smallest denomination note ever issued by the Bank of England. The denomination was first issued as a banknote by the Treasury during the First World War as an emergency currency and was then issued as a generally circulating note by the Bank of England from 1928.
However, in 1966 when the decision was made to convert Britain's coinage to a decimal currency it sadly meant saying goodbye to the well-loved 10 Shilling Note.
Under this new system, there was no place for the 10 bob note. It was decided that the new decimal replacement should be issued as a coin, the main reason being that notes had an average lifetime of about five months so it was inefficient to keep replacing a note with such a low denomination.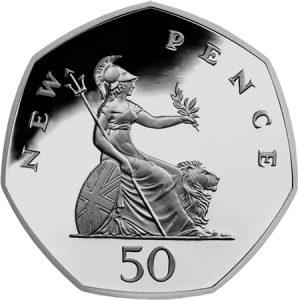 As a result, the first ever 7-sided coins was introduced in 1969 – the now instantly recognisable 50p coin. The two currencies co-existed for around a year, but finally, on 22nd November 1970, the old 10 bob note ceased to be legal tender.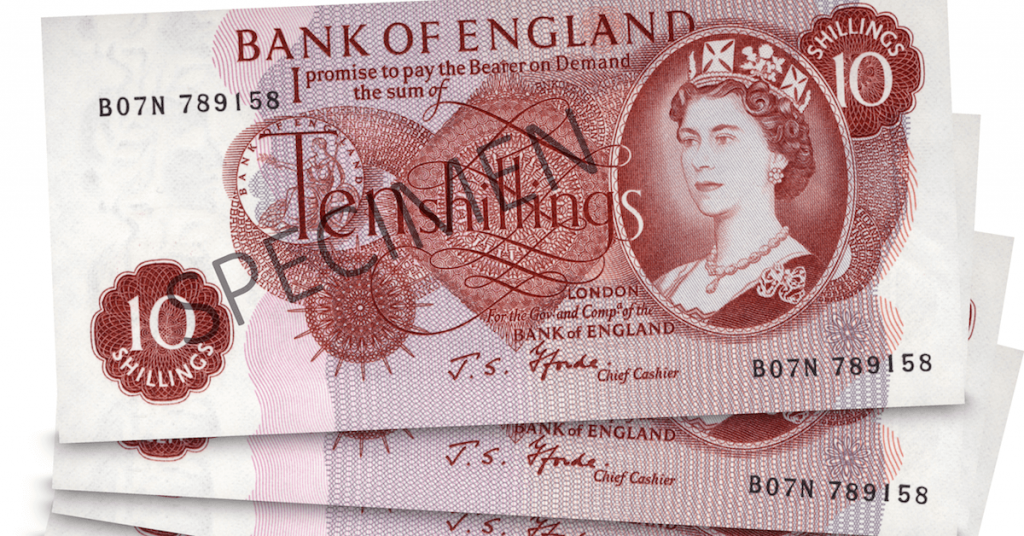 Almost 50 years on, the 50p is now a staple of British culture and one of the most collectable coins internationally. The 10 bob note stands as an important reminder of the pre-decimal coinage our generation grew up with and also of one of the most significant moments in the history of British currency – decimalisation.
---
If you're interested…
Today you have the opportunity to own a FINE SILVER reproduction of the 10 Shilling Banknote for JUST £45. But with limited stock available, you will need to act quickly to secure this perfect piece of nostalgia…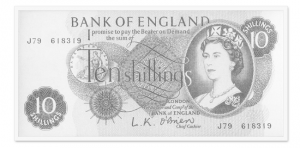 Click here to order your FINE SILVER reproduction 10 Shilling Note >>>