Posts Tagged 'supersized'
On the 17th June, next Saturday, His Majesty's FIRST Trooping the Colour celebrations will take place on Horse Guards Parade.
King Charles III will be taking the salute and will hold the appointment of Colonel-in-Chief of the Regiments of Household Division in a ceremony that will be watched by millions of people all across the world.

To commemorate this historic event, a SUPERSIZE 100mm Inaugural Trooping the Colour Bronze Medal has been issued for release.
Weighing in at nearly half a kilogram, the impressive 100mm diameter ensures that the remarkable detail and superbly illustrated design by talented artist Jean-Michel Girard can be appreciated to full capacity.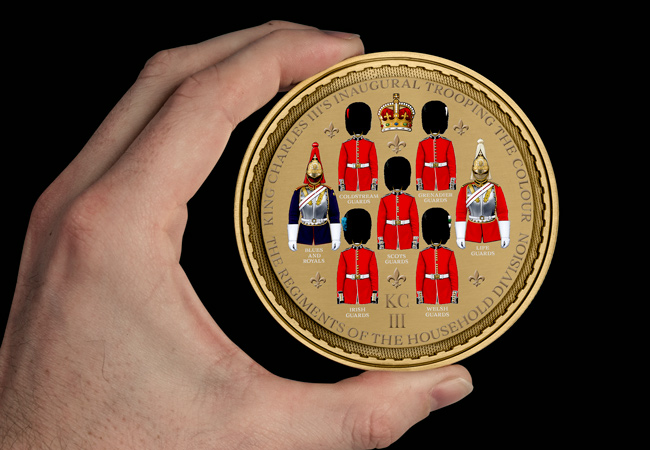 The medal features specially commissioned artwork that depicts the 7 regiments in the King's Household Division:
The Life Guards
Blues and Royals
The Grenadier Guards
The Coldstream Guards
The Scots Guards
The Irish Guards
The Welsh Guards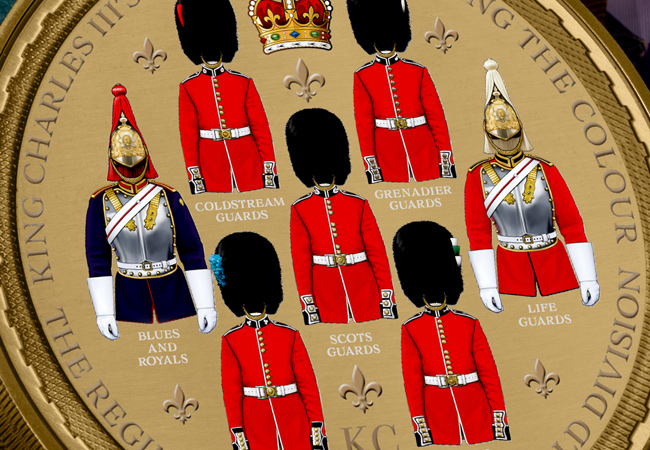 The obverse of the medal features the famous Magnae Britanniae design, completed with Antique Finish.
The medal has been issued with a strict edition limit of ONLY 495 worldwide, therefore many collectors will miss out of owning one of these masterpieces.
This stunning SUPERSIZE commemorative is a true masterpiece and emphasizes the grandeur of the occasion it represents.
With ONLY 495 available worldwide, you must ACT NOW to secure yours and own a piece of history at exceptional value.
Click here to make one of The Inaugural Trooping the Colour 100mm Medals yours now for just £59.99 (+p&p) >>