If you're a dinosaur fan, today's video is for you!
As I unbox an incredibly limited Age of Dinosaurs Silver Coin Set that's exclusively available for UK collectors from the Westminster Collection.
The three coins feature some of the most popular dinosaurs; the T-Rex, Triceratops and the Velociraptor. All of which have been struck from .999 Silver to a high-quality Proof finish.
However, we have JUST 100 available from the TINY 999 worldwide edition limit. So if you're interested you'll need to act fast, before they go 'extinct'!
---
If you're interested…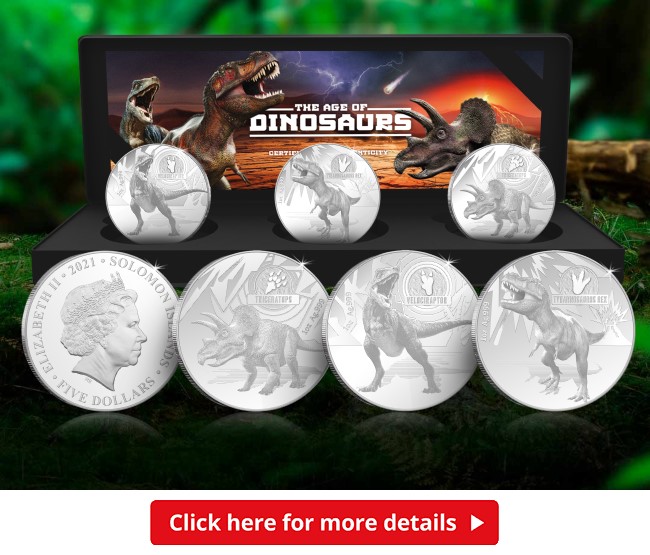 Earlier this year The Royal Mint announced a 3-coin 50p series celebrating the discovery of dinosaurs, featuring the Megalosaurus, Iguanodon and Hylaeosaurus.
And in today's video I unbox the UK's FIRST Dinosaur 50p coins and reveal what you can find inside of this roarsome official Royal Mint presentation pack.
If you're a Dinosaur fan, this is definitely a video you can't afford to miss…
---
If you're interested
Click here to add these UK FIRSTS to your collection >>