Worldwide Mints struggle to meet collector demand for Queen Elizabeth II coins
Demand for Queen Elizabeth II coins has been felt at Mints around the world, following the sad news of her passing on 8th September.
Collectors heading to The Royal Mint and The Royal Australian Mint websites have been faced with long queues.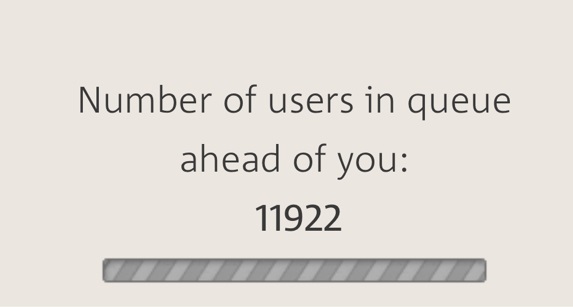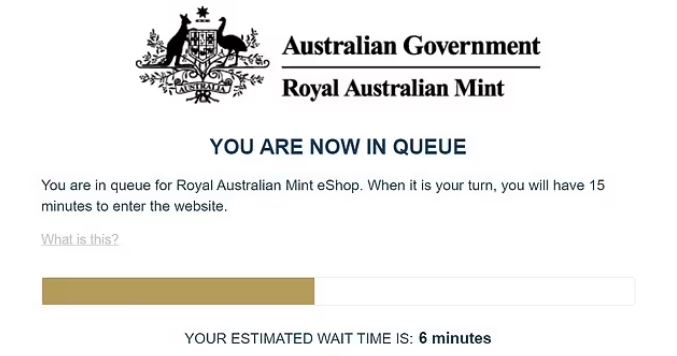 Coins issued within this year, particularly those issued in recent weeks, were in high demand.
The Royal Mint's website indicated high interest in royalty themed coins – most notably, coins issued to celebrate Queen Elizabeth II's varying Jubilees.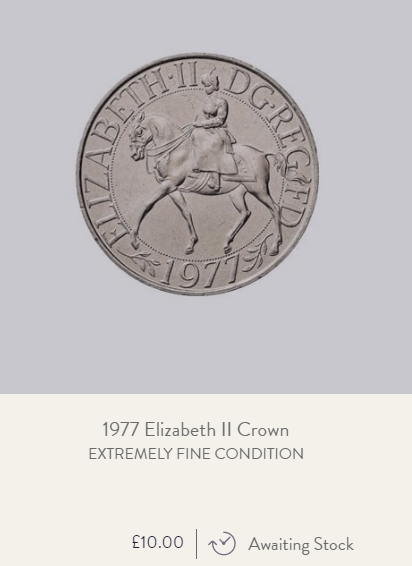 Just one of the many coins awaiting stock was the 1977 Elizabeth II Crown, issued to celebrate the Queen's Silver Jubilee.
The 2022 UK Annual Coin Set, featuring both Platinum Jubilee 50p and £5 coins, is currently unavailable at The Royal Mint. However, these coins are fetching around £170 on the secondary market sites.

As The Royal Mint works hard to meet demand for Queen Elizabeth II coinage, secondary market sites have also been bombarded with new listings.
How much is my Queen Elizabeth II coin worth?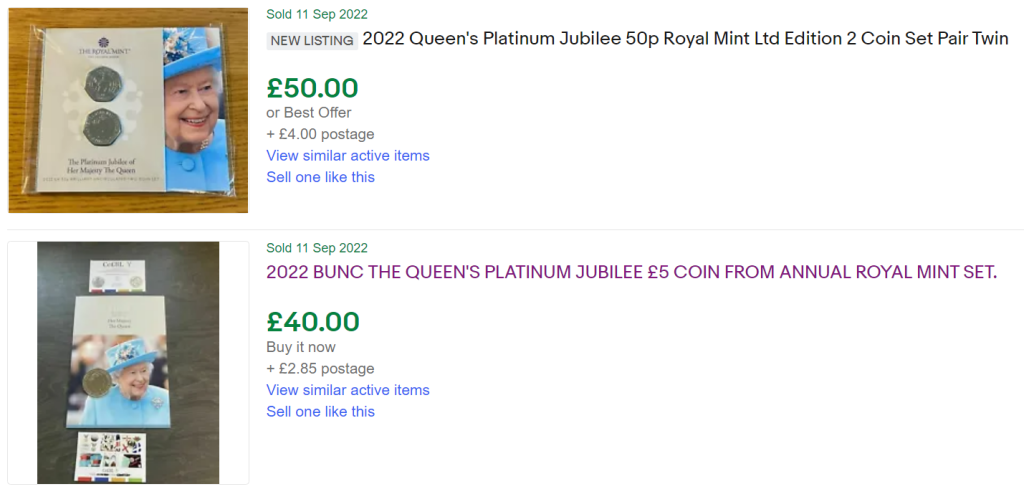 Both the Platinum Jubilee 50p and £5 coins have been fetching well over their original retail prices.
Despite still being available at the The Royal Mint for £10 (+p&p), the 2022 UK Platinum Jubilee £5 coin recently sold for £40 on eBay.co.uk.
There's no doubt demand for collectables celebrating Queen Elizabeth II's remarkable 70 year reign will continue to surge as the nation welcomes a new monarch – his majesty King Charles III.
Whether you want to hold onto your Queen Elizabeth II coins, or look to sell them, there has never been a more prominent time to check your collections.
Which Queen Elizabeth II coins do you have in your collection? Will you hold onto them? Let us know in the comments below.
---
Queen Elizabeth II In Memoriam Range