When a new monarch is crowned, collectors rush to find the perfect memento to commemorate the event.
For Queen Elizabeth II's coronation back in 1953, a huge range of coronation themed memorabilia was created, including some flagship coin issues. And some of these collectibles fetch hefty sums on the secondary market.
Sought-after Coronation Dishes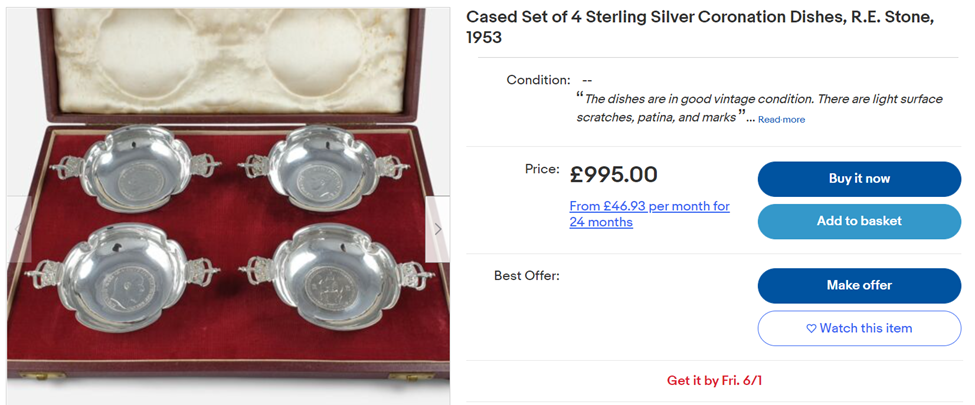 This set of silver 1953 coronation dishes by renowned silversmith, R. E. Stone are cast in the shape of the Royal Crown.
The bases are set with various coronation coins including a 1902 Edward VII crown, a 1935 George V crown, a 1937 George VI crown and a 1953 Elizabeth II crown.
A complete cased set of 4 of these coronation dishes in good condition have been listed on eBay for nearly £1,000! Always be cautious when purchasing collectibles on secondary sites – the best way to check the value of an item is to search sold listings on eBay.
Paragon Coronation Wall Plate and Royal Doulton Cup
Trays, plates and mugs were some of the most popular souvenirs issued to commemorate Queen Elizabeth II's 1953 Coronation.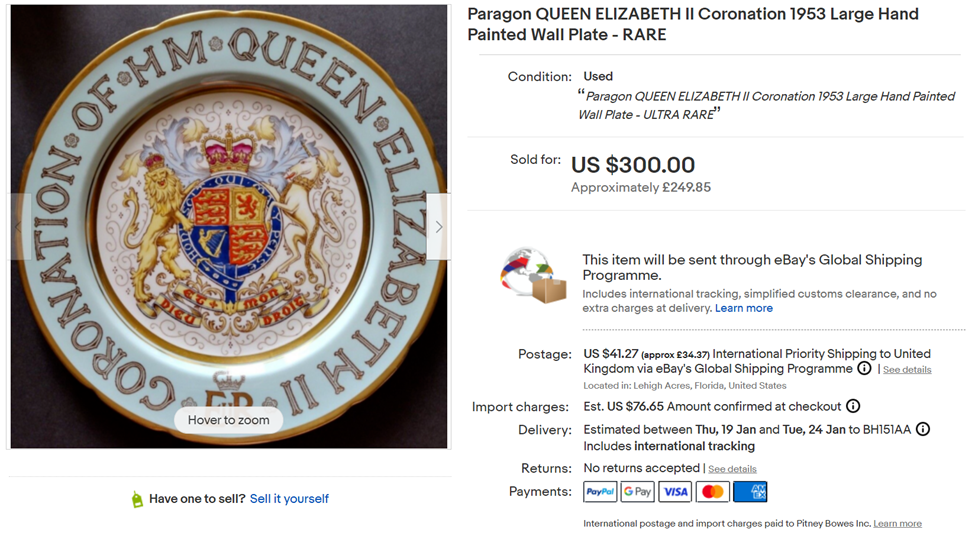 Listed as 'ultra rare', this hand painted 1953 Coronation wall plate by China manufacturer Paragon recently sold for nearly £250 on eBay.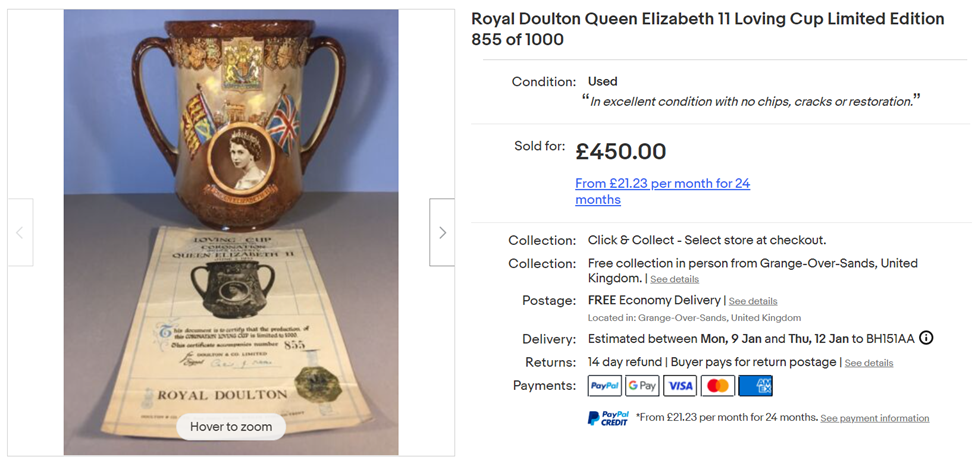 This stunning piece of Royal memorabilia recently sold for £450 on the secondary market. The Royal Doulton Queen Elizabeth II Loving Cup was listed with its original certificate, certifying that it was number 855 in an edition limit of 1,000. Edition limits play a huge role in driving collecting demand, so it's no surprise that this cup proved so sought-after.
Original 1953 Coronation Ticket
Original tickets to Queen Elizabeth II's Coronation are extremely sought after by collectors. Their time sensitivity makes them extremely limited.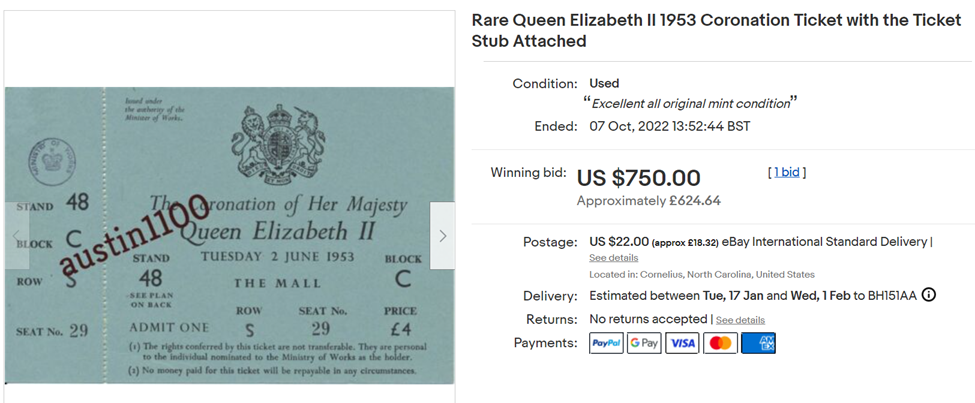 Coronation tickets without the stub attached range in price online from £200-£240. However, this official ticket with the stub still attached recently sold on eBay for more than £620!
Coronation Souvenir Biscuit Tin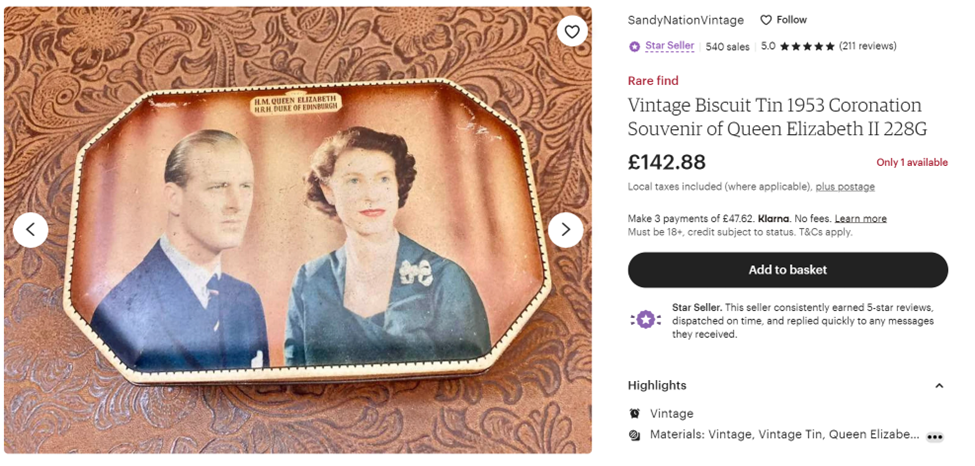 This vintage biscuit tin featuring a young Queen Elizabeth II and Prince Phillip was issued to mark the 1953 coronation.
These tins have been listed online for more than £142. Confectionery company George W. Horner also produced other coronation products such as toffee tins and mint tins.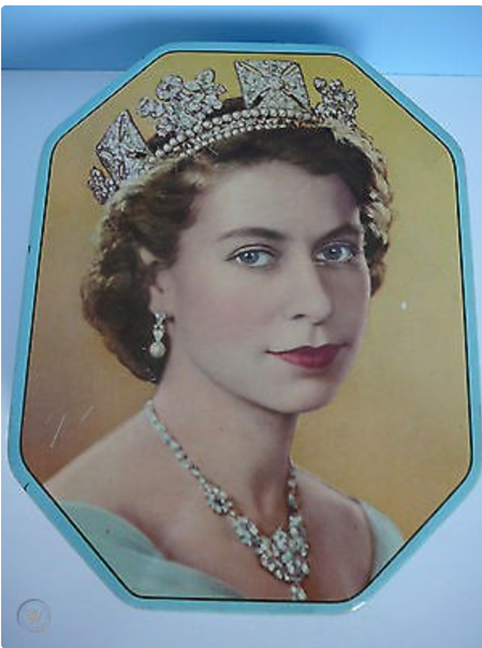 ---
Do you own any original 1953 coronation memorabilia? We're expecting demand to be extremely high for King Charles III coronation collectibles.
---
Sign-up for the latest news about King Charles III Coronation coins
Don't miss out on owning the very first King Charles III coronation collectibles. Sign up for all the latest updates below.
We will only use your details to contact you about King Charles III Coronation products.
Privacy Policy.