Posts Tagged 'king charles iii silver proof £5'

This year, on the 14th of November, His Majesty King Charles III will celebrate his 75th birthday. This will be the first time a reigning British King has celebrated his 75th birthday in over 200 years.
Royal birthdays have held a significant place in the hearts of collectors for generations.
In a gesture to match the grandeur of the occasion – especially for collectors – a stunning coin range has been unveiled to mark the 75th birthday of King Charles III. This exquisite collection perfectly captures the essence of His Majesty in meticulous detail.
Continue reading below to explore the beautiful designs in all their glory.
---
Brand-new: King Charles III 75th Birthday Silver Proof £5
A prestigious piece of royal history, this brand-new £5 coin has been struck to the historic Crown specifications.
This remarkable release is strictly limited to JUST 995 collectors WORLDWIDE.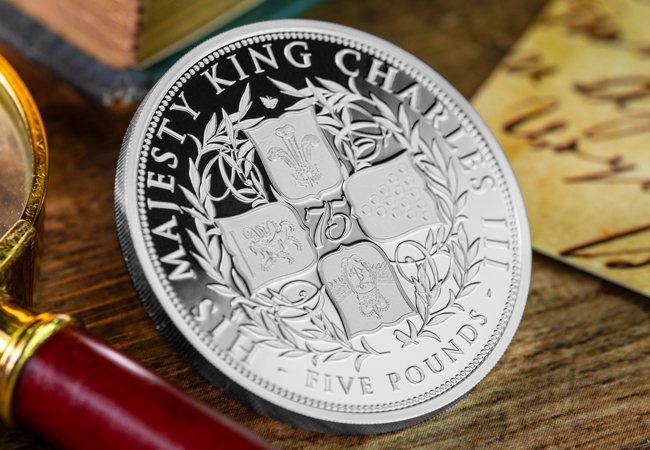 Secure your own King Charles III 75th Silver Proof £5 by clicking here >>>
---
Own the coin fit for a King: His Majesty's 75th Birthday Silver 5oz
This is the coin that's being gifted to King Charles III for his 75th birthday – you read that correctly!
Issued by Guernsey, this stunning coin is struck from 5oz of Pure Silver with selective 24 Carat Gold plating. Only 174 out of the total 175 edition limit have been made available for collectors, as number one has already been reserved for His Majesty.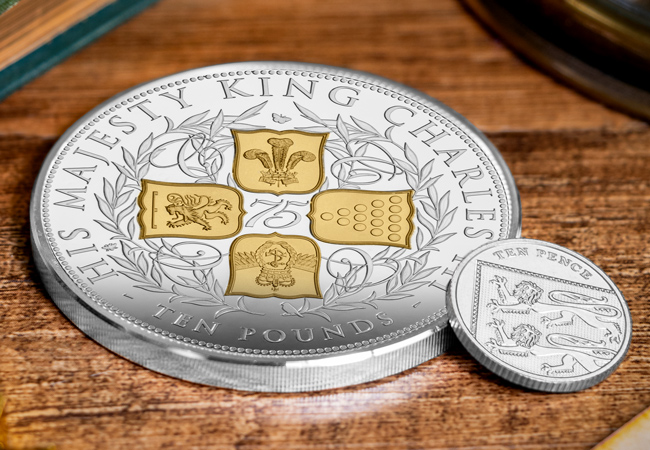 Click here to own this impressive silver tribute to His Majesty King Charles III >>>
---
Mark this historic milestone with the Gold Proof £5
The one-year-only design on the Gold Proof £5 has been fully approved by Buckingham Palace – with a strict edition limit of JUST 30.
Struck from solid Gold, the pristine Proof finish really showcases the specially commissioned design, featuring cruciform shields with symbols representing His Majesty's life – including the fleet Air Arm badge honouring His Majesty's service as a helicopter pilot in the Royal Navy.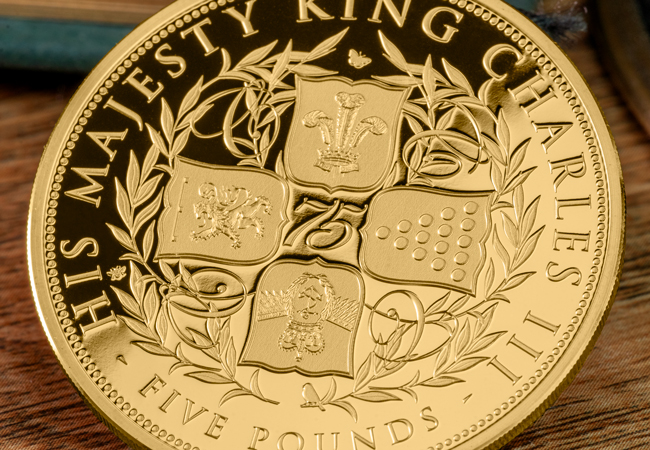 Click here to secure your own exclusive Gold Proof £5 – ONLY 30 available! >>>
---
A true work of art: King Charles III 75th Birthday Artist's Set
Issued to mark the first time in over two centuries that a reigning British King has reached the age of 75. The King Charles III 75th Birthday Artist's Set truly rises to this historic occasion.
It features an official 'Note from the Artist' signed by the reverse designer – Mike Guilfoyle, where he gives a fascinating insight into his creative process and inspiration.
Only 200 of these historic sets will ever exist – so only a select number of collectors will be able to own this exclusive set.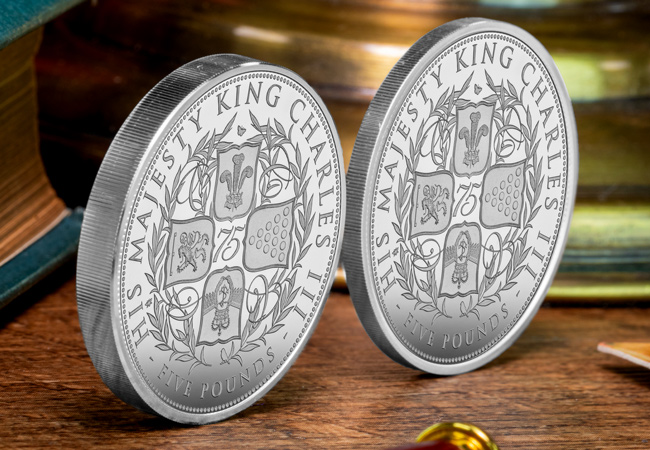 Click here to own one of these specially curated sets >>>
---
The ultimate King Charles III 75th Birthday issue: Proof £5 coin cover
The perfect way to mark the historic occasion, this exclusive release includes a £5 Proof coin alongside His Majesty's Coronation stamps, hand-stamped on his 75th birthday – the 14th of November 2023.
This makes it a true collector's dream, as once all the covers have been allocated, they will never be available again.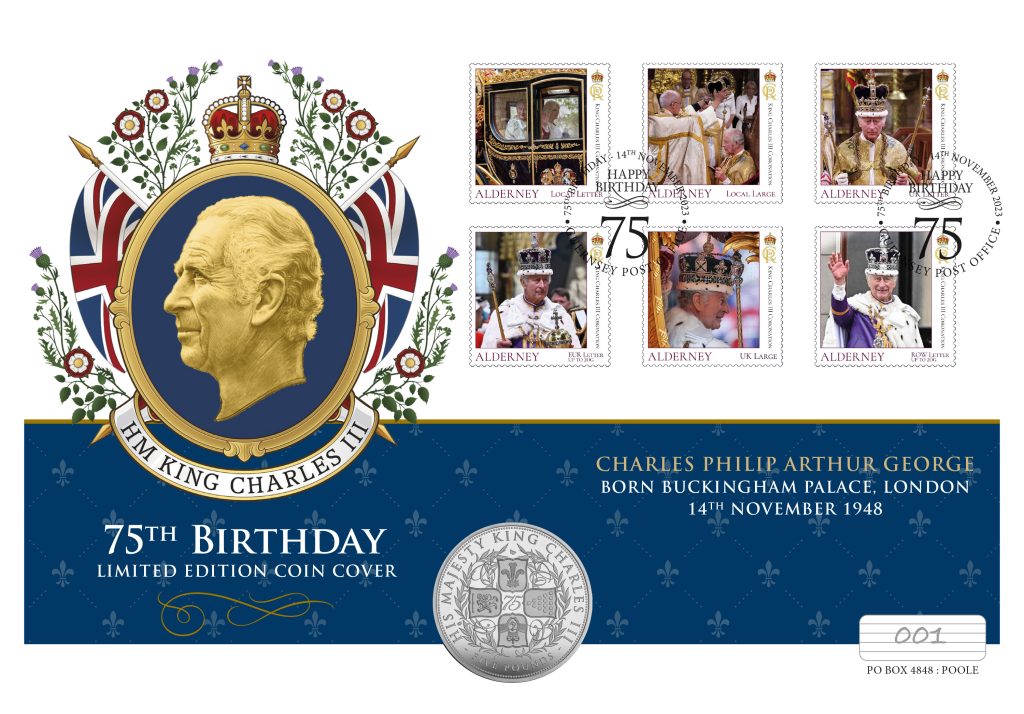 Click here to secure yours before the strict edition of JUST 495 is gone >>>
---
This really is a collection fit for a king – but there are even more brand-new releases to see, delve into the rest of the exclusive collection by clicking the link below!
Click here to explore the full King Charles III 75th Birthday Range >>>