Phone home… NEW coins announced to celebrate the 40th Anniversary of E.T. the extra-terrestrial this year!
This year marks the 40th Anniversary of E.T. the extra-terrestrial, the blockbuster movie first released in 1982.
And to celebrate, Universal Pictures have announced that the Steven Spielberg classic will be re-released and shown in the IMAX format from today – Friday 12th August.
For any film fan the opportunity to see this classic on the big screen is a treat, but to see it on a giant IMAX screen, with its accompanying huge sound system makes it nearly unmissable.
And so I'm delighted to confirm that a BRAND NEW collection of 50 cent coins celebrating the 40th anniversary of the alien protagonist 'E.T. the extra-terrestrial' WILL be released a little later this year.
The exact designs are yet to be revealed but the 50c coins will be issued by Pitcairn Islands and have been fully approved by Her Majesty the Queen.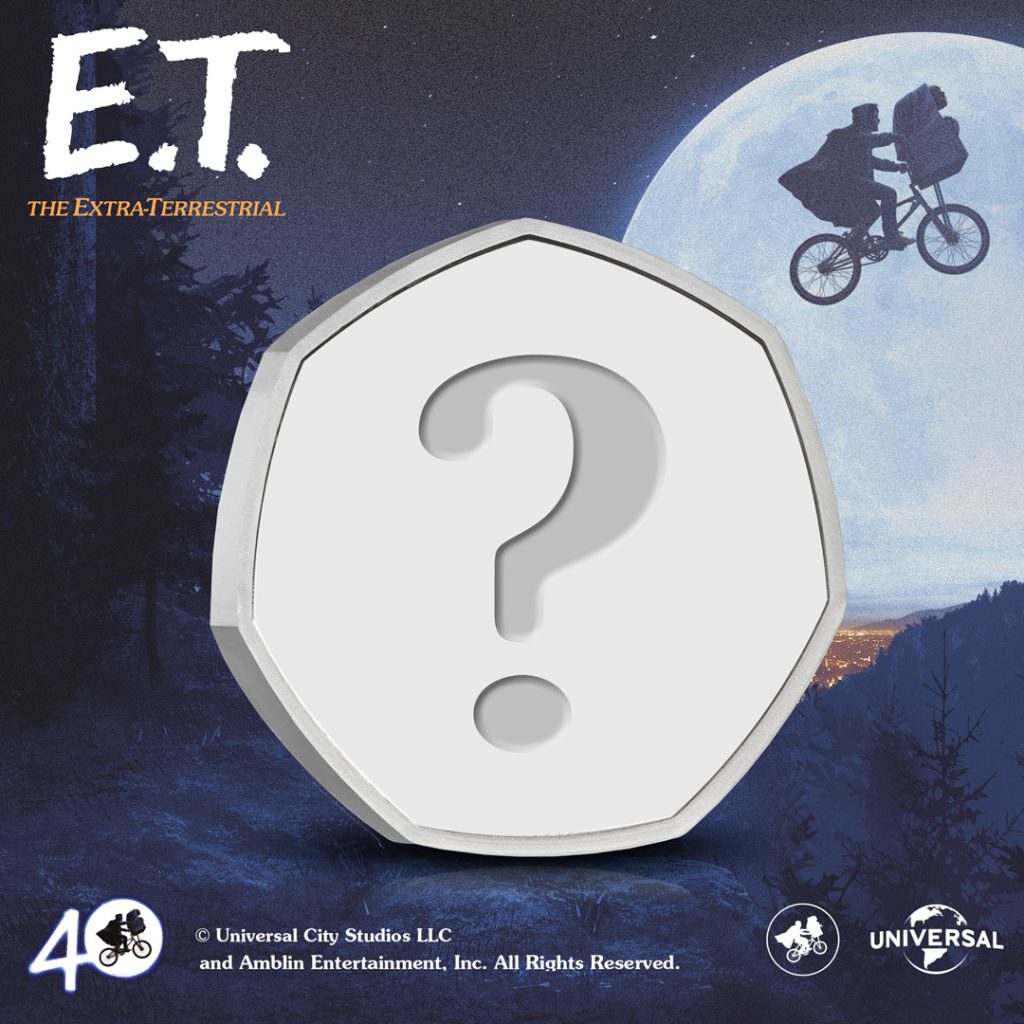 With E.T. carrying a worldwide fanbase, we're expecting demand to outweigh availability for the precious metal ranges of these brand new coins.
Register your interest below to be the first to hear updates about the 2022 E.T. the Extra-Terrestrial 40th Anniversary coin release.