BREAKING NEWS: The Official Royal Mail 2020 Stamp Calendar has just been released!
Royal Mail has just released their 2020 calendar announcing all of the commemorative stamp releases for the coming year.
Each new and exciting issue celebrates a part of British culture, from Roman Britain and the End of the Second World War to Queen and James Bond.
Have a look below to see the full calendar of releases: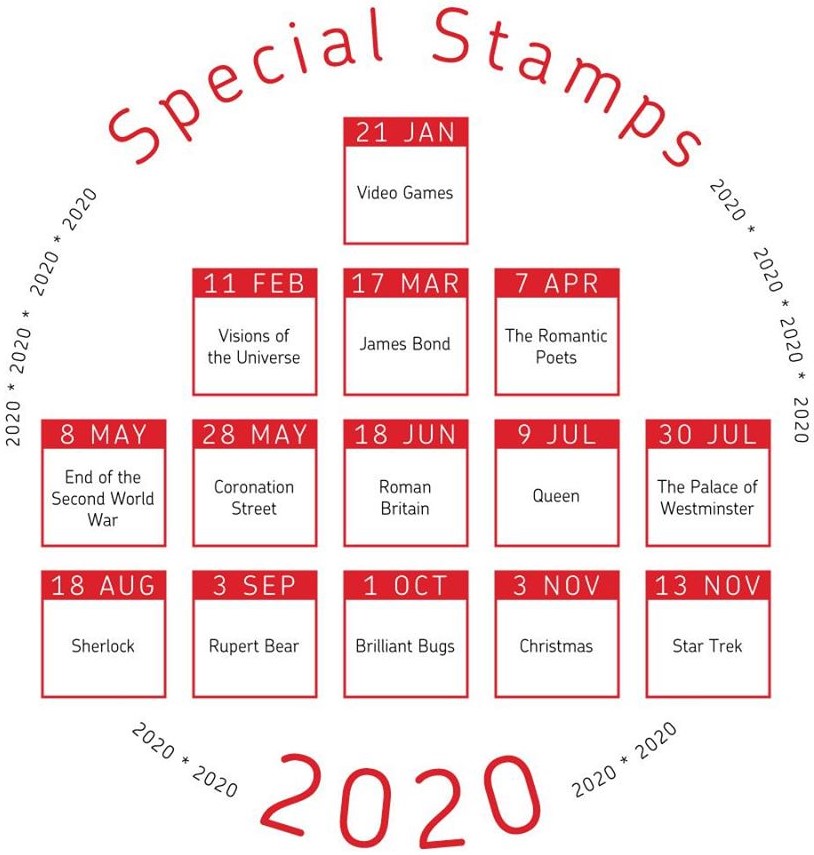 To make sure you are one of the first to hear about these exciting new stamp releases, simply fill in your details below. Please note, we'll only contact you with regard to these releases.
To stay up-to-date with all the latest stamp and coin commemorative news, make sure to also follow us on Facebook and Twitter, where we announce all of our NEW releases!