The First and the Last: George VI's two Crown coins
George VI stands out as one of the most popular and interesting monarchs in British history.
After the shock abdication of his brother, he courageously led the country through World War Two and became a national hero. His story has since been famously portrayed in the Oscar winning 2010 film, The King's Speech, and the popular TV series The Crown.
Just as interesting as his reign itself, were the coins that were issued during his 16 years on the throne. Only two Crown coins were issued, but both are extremely significant in British numismatic history and mark important changes for our coinage…


1937 Coronation Crown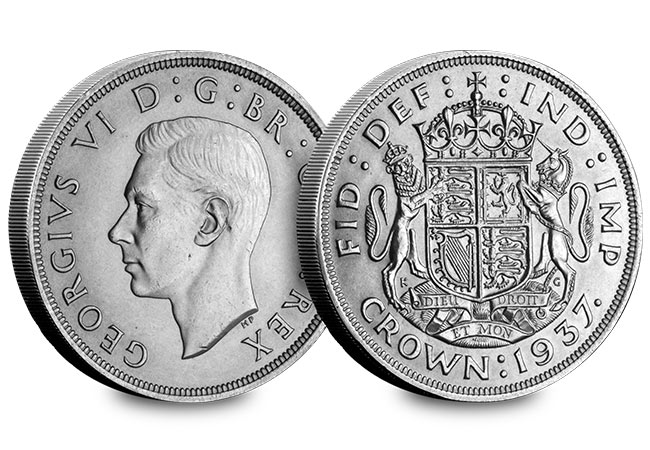 It has been a tradition held by many British monarchs to issue a Crown coin in their coronation year, however, this tradition was a difficult one to maintain for George VI's coronation in 1937.
That's because it was decided that George VI's Coronation would be on the same day that was planned for his brother Edward VIII before his infamous abdication. With a race against the clock to strike a coin for the Coronation, a new portrait was hurriedly prepared and quickly engraved before the ceremony.
What makes this coin so important for collectors is that it was the last ever Coronation Crown struck in Silver by The Royal Mint.


1951 Festival of Britain Crown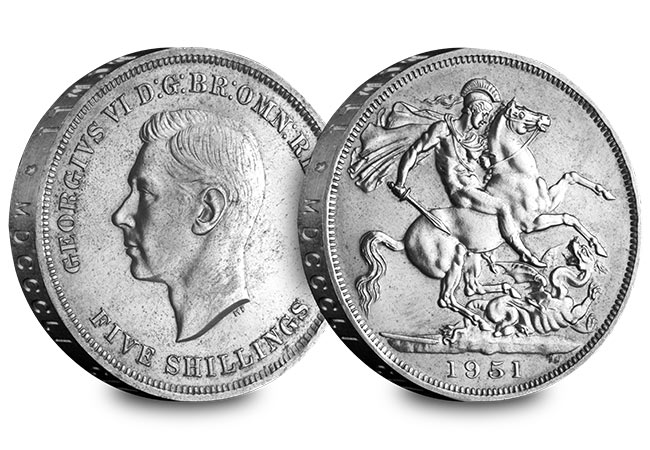 The only other Crown coin issued during the reign of George VI was struck in 1951 to mark the Festival of Britain. To commemorate this hugely popular event, The Royal Mint decided to issue a brand new coin.
This specially issued coin was the first ever Crown struck in cupro-nickel and was the first Crown issued to commemorate a non-royal event.

Since this coin, The Royal Mint have issued many Crowns commemorating non-royal events of national significance and in doing so have created one of the most popular numismatic collecting themes internationally. This coin marks the start of this famous collecting trend that has transformed commemorative coins in Britain and across the world.


Both of these significant coin issues are now over 65 years old and as a result are becoming increasingly difficult to acquire.
However, I would consider them key coins for any Royal or 20th century coin collection because of the popular monarch that issued them and the important moments they mark for British numismatic history.
---
If you're interested…
We have a limited number of George VI Crown Pairs available for collectors. However, with such limited stock available I suggest you act now if you want to add these two extremely significant coins to your collection.
Click here for more details >>>