Happy Birthday Prince George
Today His Royal Highness, Prince George, celebrates his fifth birthday.
The British public and people from all corners of the globe have watched fascinated as young Prince George has grown from baby to boy; enamoured by photos of his first steps, his first day at nursery and when he started primary school.
To mark his fifth birthday this exclusive 24ct gold-plated five coin set has been released, which looks back on our future King's first five years.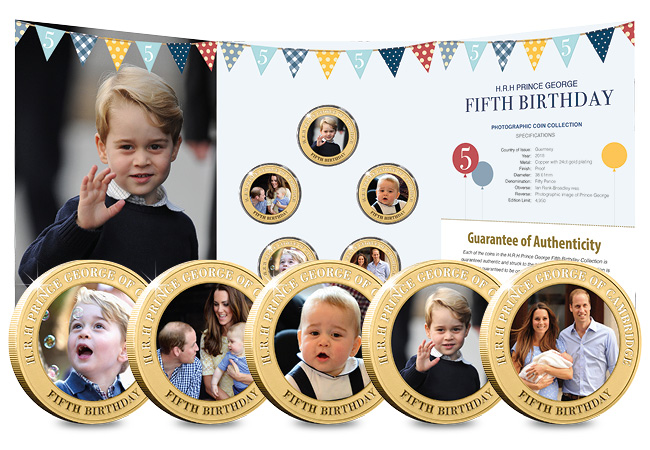 The first coin in the set shows the precise moment the whole world fell in love with our prince. When his beaming parents, the Duke and Duchess of Cambridge, introduced their new born son to the world outside of St Mary's Hospital in London.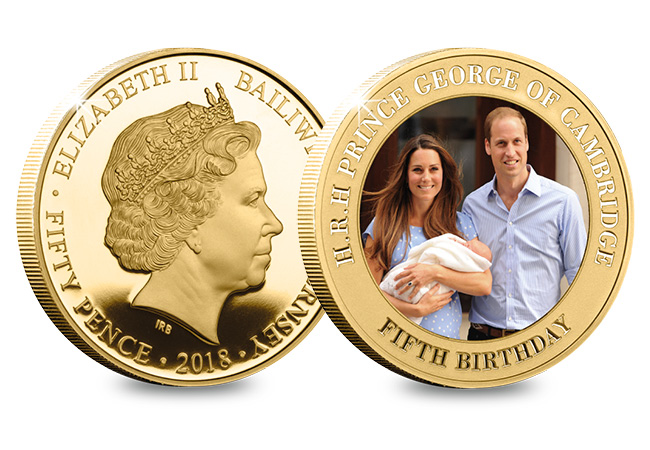 The next coin shows George during his first public engagement as part of the royal families tour of New Zealand and Australia in 2014. However, unlike his parents, his role was much more relaxed – it didn't include ribbon cutting or speech making, instead just a simple play date.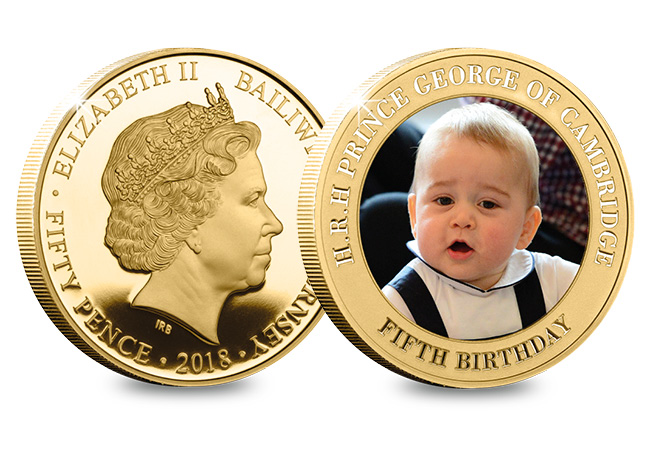 During the same royal tour, Prince George visited Taronga Zoo in Sydney, where he was introduced to one of the zoos bilbies, a desert-dwelling marsupial, which had been named after the Prince. A moment that's been captured on this coin.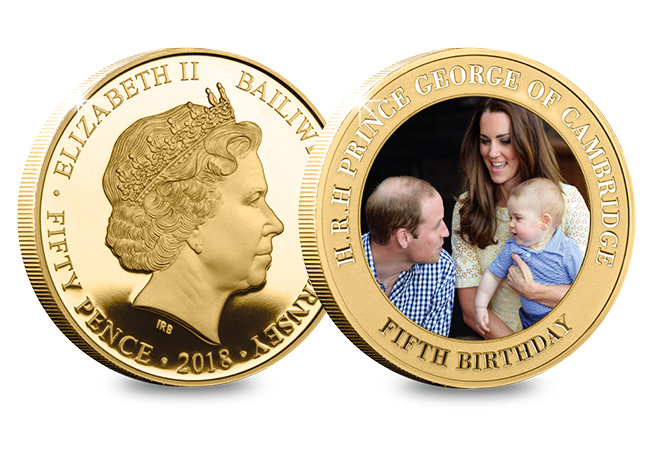 Next up is a coin that shows a considerably older Prince George, during the Cambridge families week long Royal Tour of Canada in 2016. The hugely popular photo of Prince George shows him absolutely mesmerised by bubbles at a children's party, which boasted a petting zoo, balloon modellers and a puppet show. However, shortly after this shot was taken, our Prince was publicly upstaged by his younger sister, Princess Charlotte, who spoke her first word in public, 'pop'.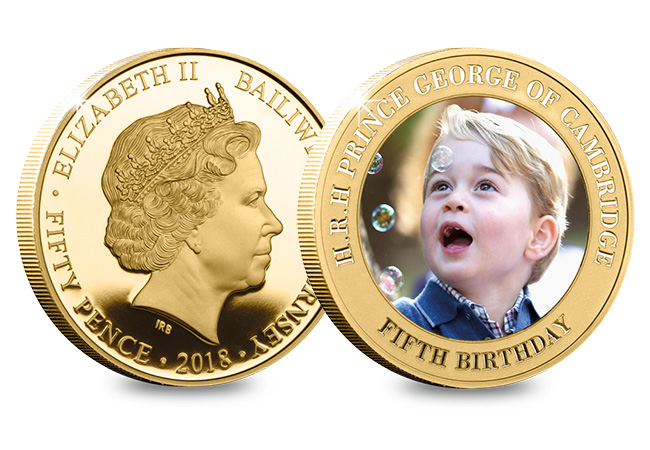 Finally, the coin that completes the set shows Prince George adorably practicing that all important royal wave, aged just three, at the end of his Royal tour of Canada in 2016.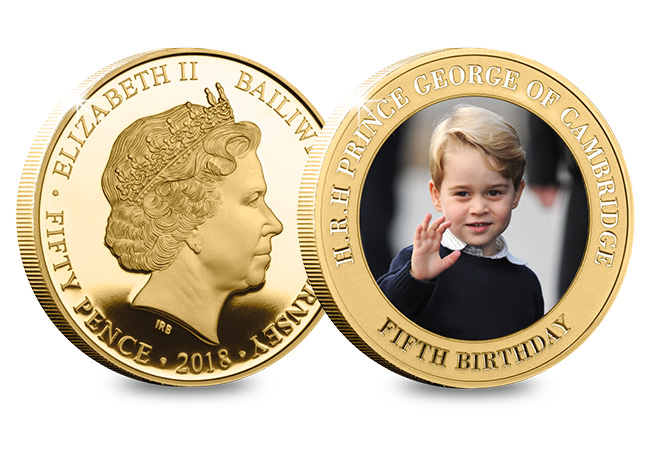 This brand new coin set looks back fondly and perfectly captures the first five years of our future King's action-packed life – and it's sure to be extremely sought after by collectors in years to come too.
---
If you're interested:
You can secure the Exclusive HRH Prince George of Cambridge's 5th Birthday Coin set today. But when you consider the very low edition limit and high demand for commemoratives celebrating the fifth birthday of our future King, a full sell-out is expected, so don't delay. Click here to find out more>>