Meet the FOUR new 2018 Beatrix Potter 50p coins…
Four new Beatrix Potter 50p silver coins have been revealed by The Royal Mint. Flopsy Bunny, the Tailor of Gloucester, and Mrs Tittlemouse all feature for the first time on UK coinage – whilst Peter Rabbit returns for the third year in a row.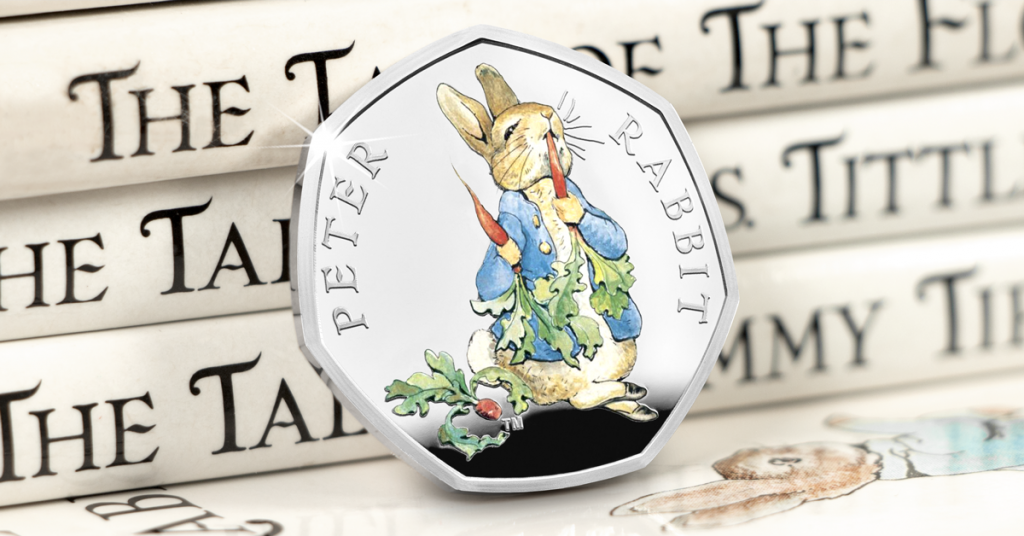 The four coins issued last year by The Royal Mint created a collecting storm when 30,000 Peter Rabbit Silver 50p's sold out in just ONE day, making it the fastest selling and most popular Silver UK 50p coin EVER.
And now they're issuing BRAND NEW designs for 2018.
Here's a first look at the new silver coins, with details of when they are available…
2018 Peter Rabbit 50p
Back by popular demand is everyone's favourite bunny – Peter Rabbit.
Probably Beatrix Potter's most familiar character, the Peter Rabbit Silver 50p, which features the cheeky Rabbit eating carrots from Mr. Mcgregor's garden, is bound to be incredibly sought-after.
2018 Flopsy Bunny 50p
This silver 50p, due to be released in March, pictures the loveable Flopsy Bunny – who, with thanks to her family, manages to narrowly avoid Mr. McGregor's capture and later get revenge.
2018 the Tailor of Gloucester 50p
Available in April, the Tailor of Gloucester Silver 50p features the original illustration from the front cover of Beatrix Potter's book. A charming tale of a grateful mouse who after being saved from a ferocious cat, goes onto repay his savior, a tailor, by working on and completing, the tailors waistcoat.
All four coins have been struck to a fine 'proof finish.' It really brings the designs to life – and is often referred to as 'the collector's favourite' due the high level of craftsmanship required to achieve the result.
2018 Mrs Tittlemouse 50p

The last coin to be made available in May introduces another of Beatrix Potter's creations, Mrs Tittlemouse. The charming tale focuses on Mrs Tittlemouse, a tidy little mouse who struggles to keep her home from being invaded by messy insects. The illustration featured on the coin is taken from the original front cover.
I'm sure you'll agree, these four coins are the perfect continuation of the series, and really capture the nostalgic charm of Beatrix Potter's original stories.
But if there's one lesson you can take from last year, make sure you get yours early – before they sell out!
---
If you're interested…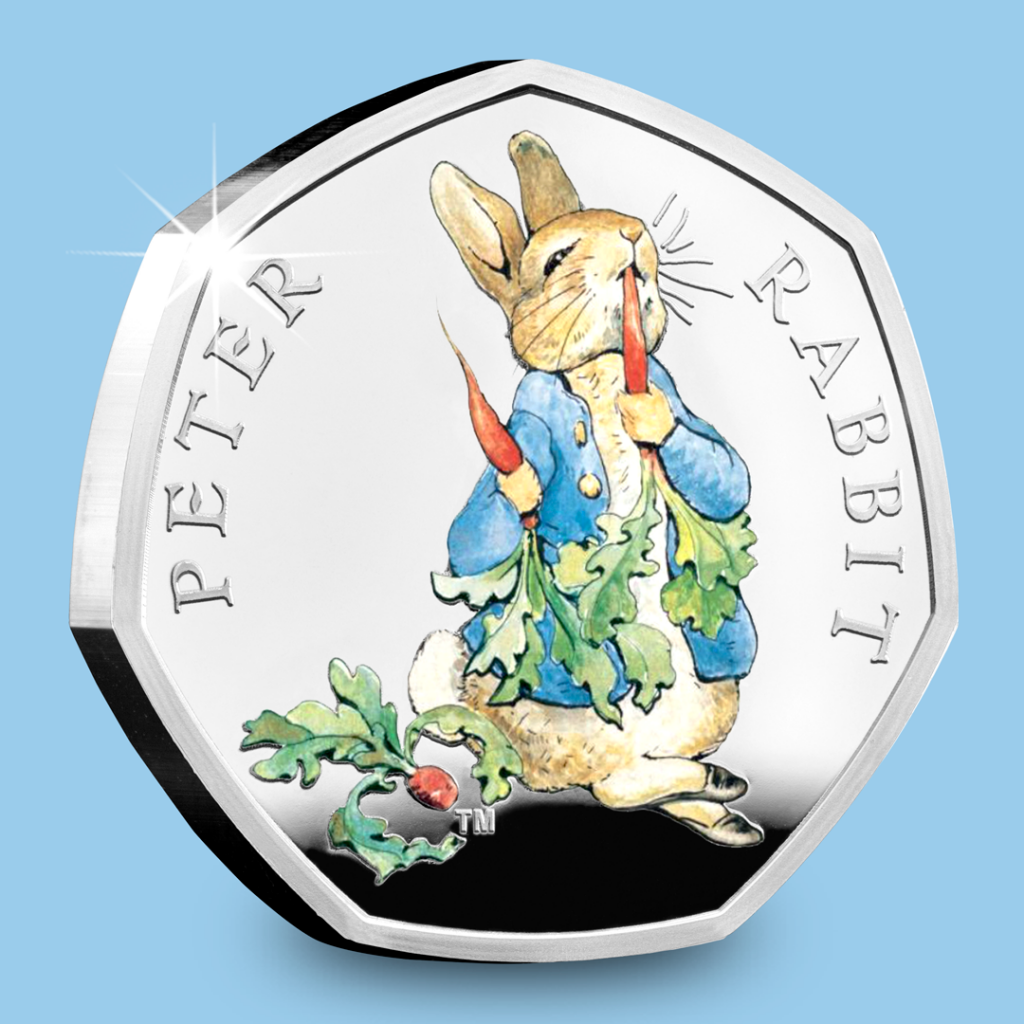 You can secure the Peter Rabbit 2018 Silver 50p today, click here for more information >>