Posts Tagged 'trooping the colour'
Britain is rightly proud of its magnificent military traditions and soldiering skills.
The country's armed services are masters of parade ground pageantry. It is the envy of the world. Ceremonials are a chance to display our treasured array of historic honours for gallantry, including exquisite medals, ribbons, banners and the finest heraldry.
Think of the choreography of Trooping the Colour or the pageantry of anniversaries such as the Queen's birthday and recently her Jubilees. It is a great British tradition.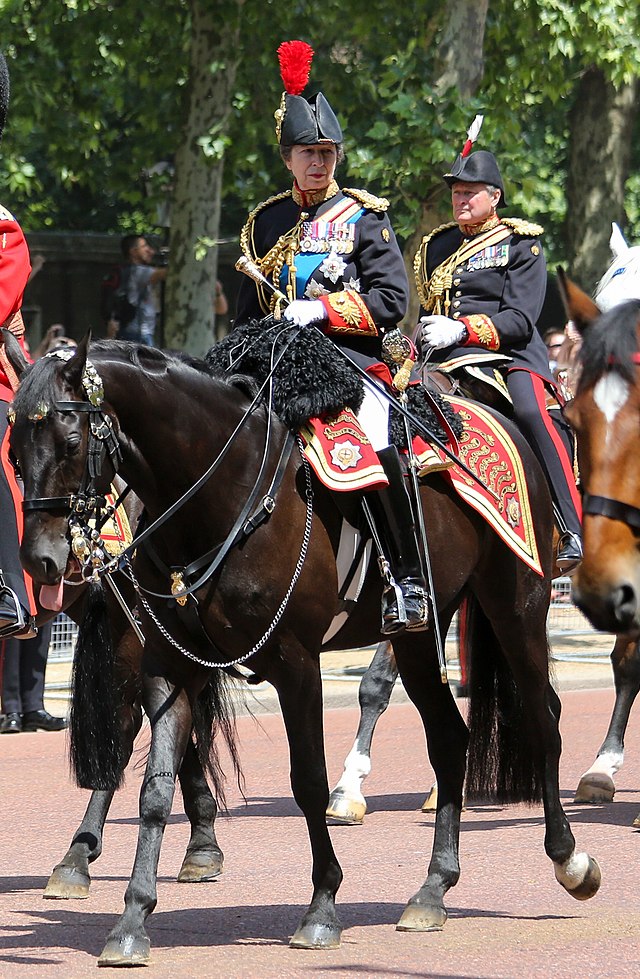 Even state funerals for 'the great and the good' have that unique touch of pomp that could only be identified as British.
It has become part of the nation's DNA.
What are the origins of this ceremonial showmanship? More than a thousand years of accumulated military action have created a culture of martial discipline born out of a pride and patriotism. Our island's history is peppered with a litany of brutal wars and conflicts so the image of the foot soldier has changed along with that history.
From the Roman invasion to Viking raiders, Anglo Saxon and Celtic settlers, tribal Kings and Queens, ours is a nation which marched out, for good or bad, to form a now disbanded global Empire.
Military brand
This history has left a legacy of military 'chic' – a stream of recognisable uniform brands created over the centuries. There are milestones along that historic route.
There's the image of King Harold at The Battle of Hastings defeated by Norman invaders. Hastings was a turning point in our history. Harold and his troops with their protective conical copper helmets and nasal protectors. Harold's own helmet failed to save him from that fatal arrow, depicted in the Bayeux tapestry. Some experts believe that if the arrow had missed its target, the battle could have had a different outcome.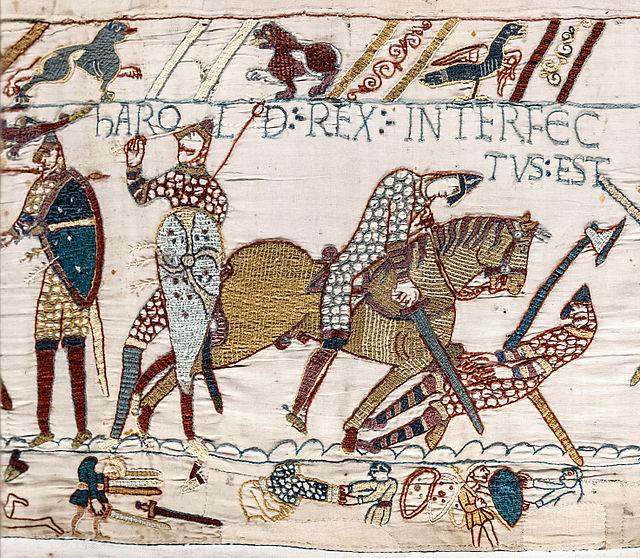 But from '1066 and all that', William the Conqueror brought a more cultured atmosphere to a chaotic island inhabited by tribes. With the Norman invaders a more ordered society emerged with Domesday Book records of the wealth and land ownership and an upgrade in battlefield fashion.
Game of thrones
Plenty of blood-letting lay ahead over the next decades. Arguments over succession to The Crown of England rumbled on. The Anarchy conflicts flared, the Wars of the Roses raged, there was carnage on Yorkshire soil at Towton and French turf at Agincourt and Crecy – a catalogue of 'Horrible Histories' some might say.
The image of the fighting man with his sword and shield or bow and arrow changed little. Centuries of conflict helped build layers of skill and the knowledge of experience for what was the appropriate kit when confronting an enemy.
Identity crisis
By the time King Charles I lost his head after a gruesome civil war, the technology had changed. Muskets and artillery meant the order of battle was different.
Although hand-to-hand conflict was still common, battles often began with canon fire and musket shot. On a chaotic battlefield clouded in gun smoke, how did a soldier tell friend from foe?
One answer was to wear brightly coloured waist bands and shoulder sashes. There were fewer flags and emblems but colour coding uniforms emerged. Historians believe this was when the term 'Redcoats' first entered the military language.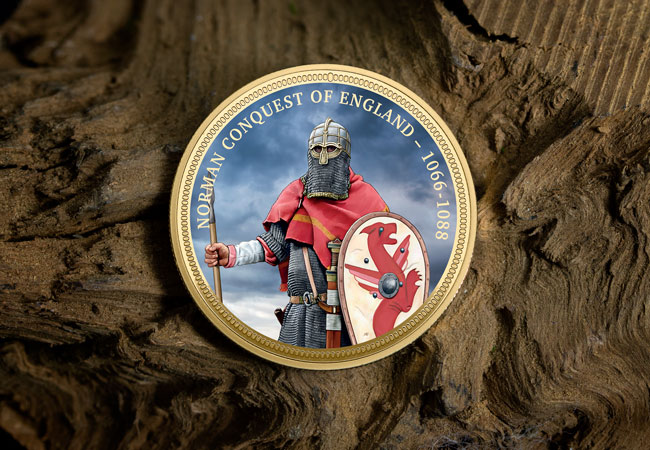 Oliver Cromwell's New Model Army marked a change to the look of soldiers' going into battle with their rounded helmets and brightly coloured sashes.
Why does it still matter that we can identify so closely with our military history? Why do people enjoy the experience of collecting military memorabilia and argue over the minute details of what uniforms soldiers wore and how they wore it.
They are fascinated by how they marched, their weaponry and battlefield tactics.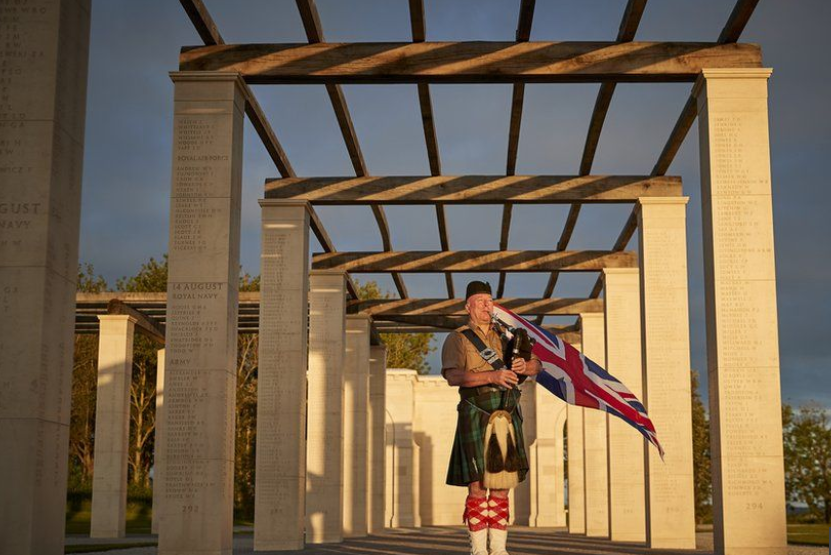 Tactile history
Psychologists argue people have a fundamental need to be able to touch and feel history. In the modern era where heroes, with writing and reading skills, could record their thoughts we have access to their poems and words written before during and after battles. We can see and touch personal items. For many it is an emotional experience and a direct link to the past.
It's 77 years since the D-Day landings. A thousand years after William the Conqueror's soldiers from our island, together with American and Allied troops, went off to Normandy in an invasion like no other on unimaginable scale.
That we still pay homage to those soldiers, sailors and airmen through ceremonials, souvenirs and medals feels right.
'A nation that forgets its defenders will itself be forgotten'
Calvin Coolidge, the US President from the 1930s, once said: 'A nation that forgets its defenders will itself be forgotten'.
It is hard to argue with that sentiment.
---
The Historic British Forces Collection
Now the visual history of British Forces has been recreated on a collection of stunning gold-plated medals. Each original illustration has been meticulously considered, with no detail too small and what's more, the collection is strictly limited edition.
Start collecting the soldiers that shaped history today with The English Civil War Roundhead – Yours for FREE (+p&p) when you trial the Historic British Forces Collection.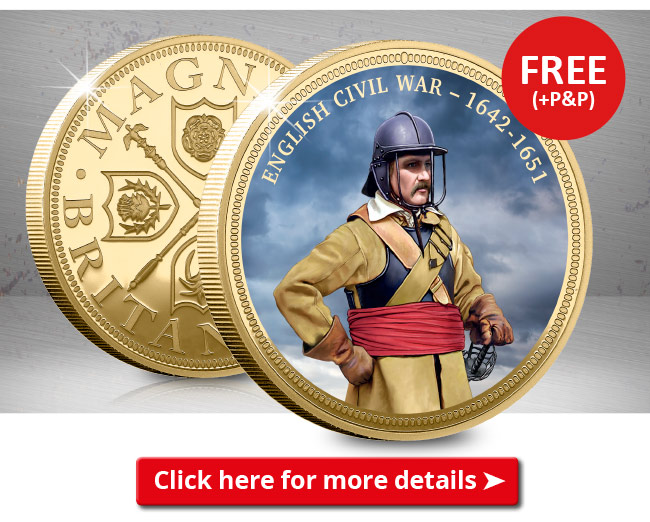 DM June 2021.