Posts Tagged 'polar bear coin'
For decades they've been the coins that Canadian public never knew about – a hidden secret in Canada's numismatic past.
But, now they've resurfaced and finally made it onto coins as they were originally destined to do.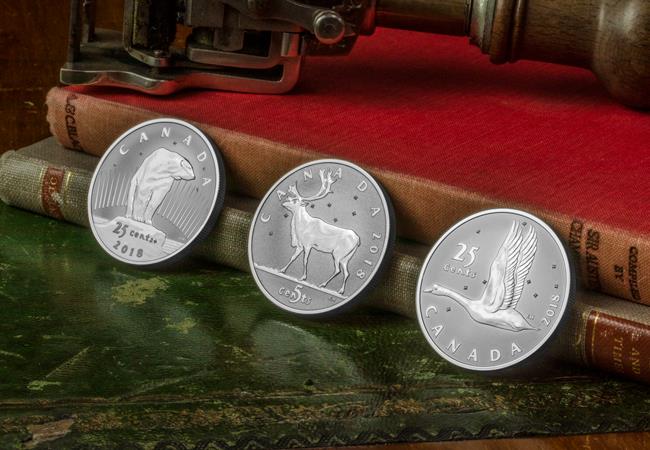 A currency overhaul…
In January 1936, the death of King George V meant that all of Canada's coins needed new obverse designs; this was the perfect opportunity to update the reverse of all but the dollar coin, too.
A committee was formed and 12 Canadian artists were invited to submit sketches for new circulation coins. The artists were given broad artistic freedom, although suggested themes included Canadian flora and fauna, or scenes highlighting agriculture and industry.
Initial submissions were all rejected, including designs submitted by the designer Emanuel Hahn. It seems his images were dismissed because they did not dispel the view of Canada as a northern wilderness.
Hahn's three coins never made it onto circulation coinage, but are now considered some of the most beautiful designs in Canada's history:
25-Cent Polar Bear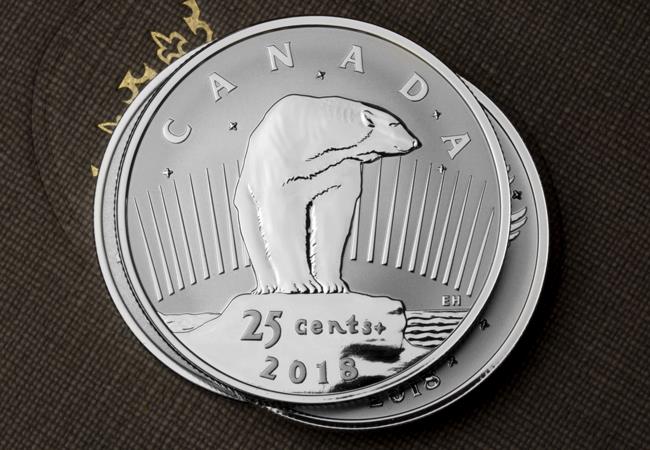 The first 25-cent coin design features a polar bear standing on an ice floe, its head turned toward the right side of the coin, while the open sea is visible behind the mound. A stylistic representation of the Aurora Borealis hangs over the low horizon and stretches across the northern sky, only yielding to the Big Dipper asterism that is a common element on all three coins.
25-Cent Goose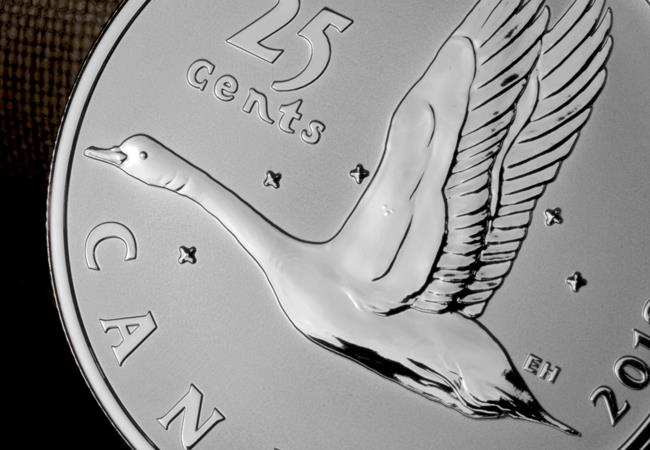 The diamond-like stars are more prominent in the second 25-cent coin design, which centres on a goose in flight. The side-profile view allows for the inclusion of several details, including the flight feathers along the outstretched wings.
5-Cent Caribou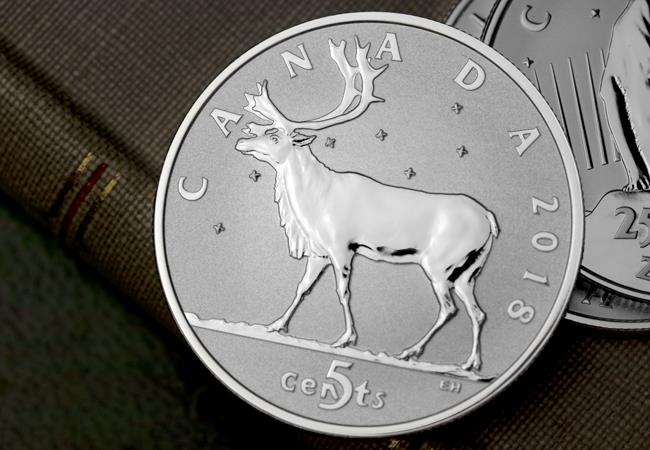 The five-cent coin's reverse has a remarkable tie to the present: it is Hahn's original caribou design, the precursor to the one now synonymous with Canada's 25-cent circulation coin. Viewed in side profile, the ungulate moves beneath the night sky, where the Big Dipper is clearly visible.
The NEVER-SEEN-BEFORE coins, now reimagined…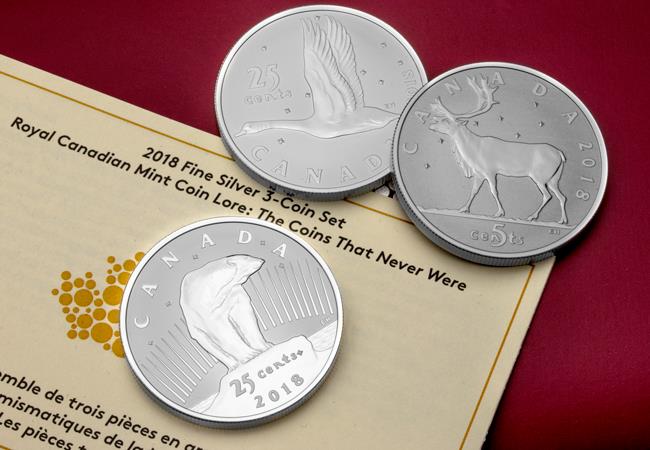 None of the coins made it into circulation, but they have now been brought to coins for the FIRST TIME by the Royal Canadian Mint as part of a special limited edition Silver Proof set.
The fact that none of these coin designs ever entered circulation makes this set a very unique and special piece of numismatic history – so it's no surprise that these fascinating coins SOLD OUT at the Mint in a flash.
---
If you're interested…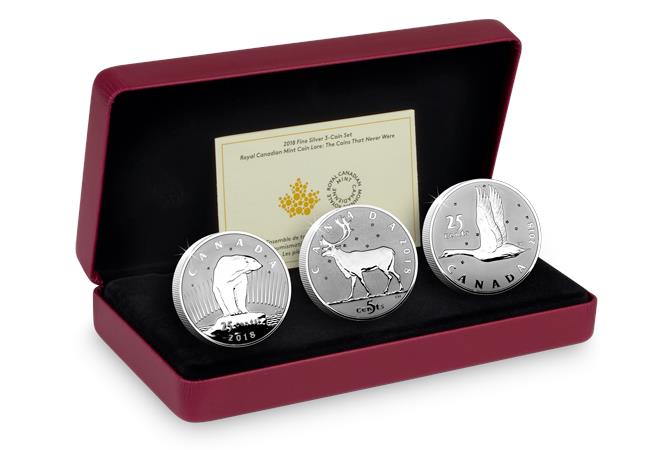 We still have a limited number of these special sets available for UK collectors. But considering how quickly they sold out at the Mint, we don't expect this stock to be available for long… Click here to add it to your collection now >>