Exclusive LOOK at the 2019 Remembrance Poppy Coins!
The Remembrance Poppy Coins issued in partnership with The Royal British Legion are amongst the most popular releases each year. And this year is proving no different.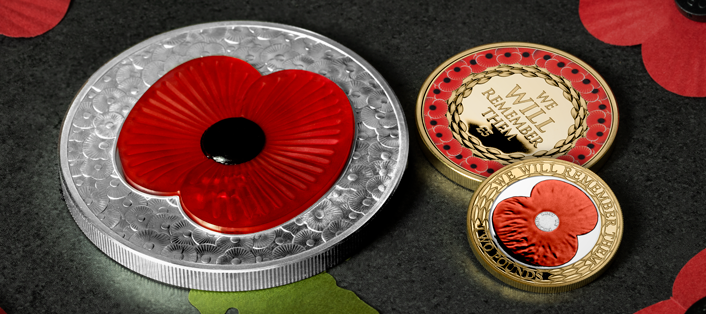 Have you secured your favourite 2019 Poppy Coin yet?
If not, join Adam and Yasmin as they take a closer look at the range in our Special Edition 2019 Remembrance Coin Show below.
Highlights include a detailed look at the WORLD'S FIRST £2 Poppy Coin. And best yet, you'll also get an exclusive FIRST LOOK at this year's Masterpiece 5oz Silver Coin. When you see it there's no wonder this incredible release sells out year-after-year!
This is certainly one not to miss…
You can check out the full 2019 Remembrance Poppy Coin Range by clicking here