FIRST EVER Peter Pan Silver 50p struck by a special little girl…
It's now been over a week since the brand new Peter Pan 50p coins were released. And what a week it's been…
Not only have the coins proven to be hugely popular with collectors, with tens of thousands of people queueing on our website to get their hands on one.
But, in the first week alone the coins have raised an incredible amount for Great Ormond Street Hospital Children's Charity… which is growing each day!
To add to this wonderful story, what many people don't know is that the first ever Peter Pan Silver 50p was struck by a very special girl called Olivia at the Tower Mint in London. But why Olivia?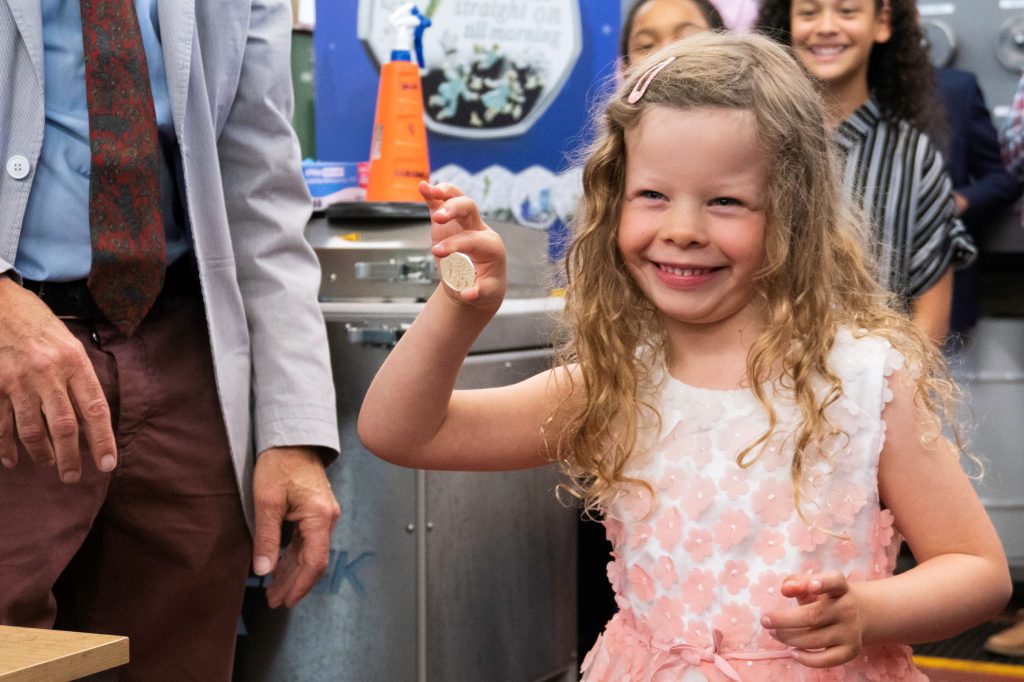 Olivia, whose father Elliot works for the Tower Mint, has the rare genetic disorder Williams Syndrome and has been under the care of Great Ormond Street Hospital since she was 3 years old. As such, it felt like the perfect piece in the jigsaw to give her the honour of striking the very first Silver Peter Pan 50p Coin. And what a great job she did – take a look to see her in action below…
Talking about his daughter striking the first coin, Elliot said: "I was filled with pride seeing Olivia, who was proudly dressed as Tinkerbell, strike the first Peter Pan coin. Olivia's mum, Stacey, and younger brother, Charlie, were also in attendance and it was a great moment to experience together. For our family to be part of something that will raise funds to help support other children at Great Ormond Street Hospital is very special."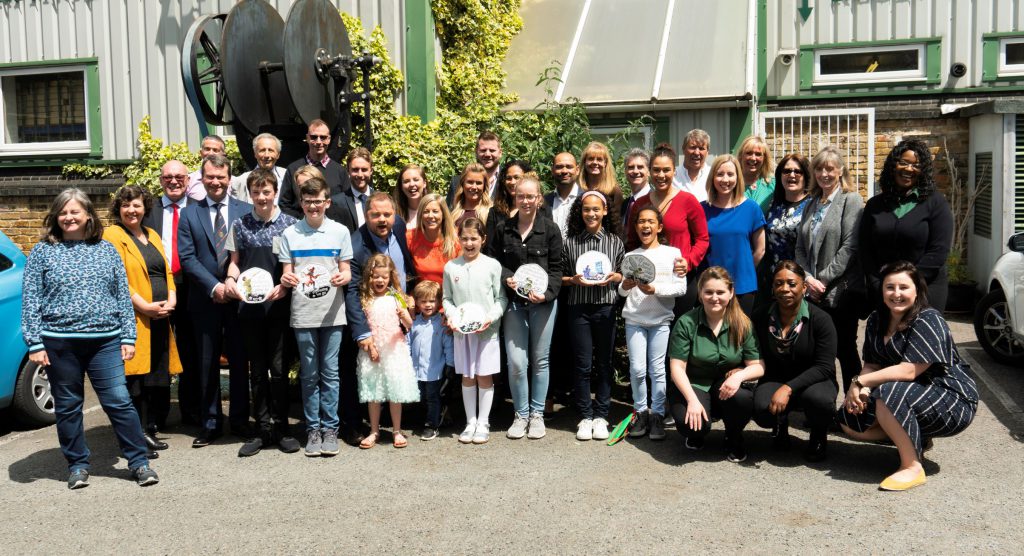 It was fantastic event, also attended by Louise Parkes, Chief Executive of Great Ormond Street Hospital Children's Charity, who said: "We're so grateful to The Westminster Collection and the Tower Mint for commemorating the special legacy of JM Barrie's gift to Great Ormond Street Hospital. The money raised from the sale of these coins will support the seriously ill children and young people who are cared for there, children just like Olivia, who did a fantastic job striking the first coin."
If you're yet to secure your favourite coin from the collection and support Great Ormond Street Hospital Children's Charity, then make sure you tune into our BRAND NEW Peter Pan Show this Friday 21st June.
The show will be premiered on our Facebook Page at 12.30, during which we'll be announcing the lucky WINNERS of our Peter Pan Silver 50p giveaway and much more! Make sure to like or follow our page before then to avoid missing out.
You can check out the Peter Pan 50p coin range by clicking here >>