The New Paddington 50p coins – full issue details confirmed.
In February it was confirmed by Royal Proclamation that the most British of bears – Paddington – would feature on two new UK 50p coins.
We can now reveal the full details of the first issue. Officially released on 18th of June, currently available to order.
Limited Edition Silver Proof 50p Coin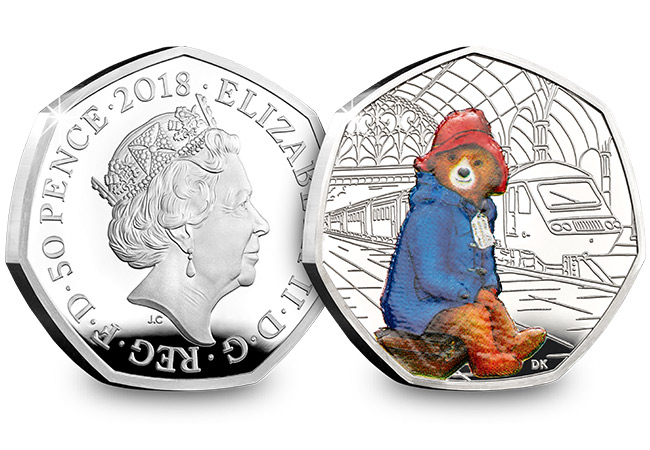 60,000 official Royal Mint Limited Edition Presentations of the coin will feature Paddington in full colour sitting on his suitcase at Paddington Station.
The coin is struck from Sterling Silver to the highest proof finish and is presented in an acrylic display case.
Given the immense popularity of the coloured Beatrix Potter 50p coins over the last 3 years, which have continued to sell out year-on-year, collectors can look forward to this issue being equally collectable.
You can order the new Limited Edition Silver Proof Paddington at the Station 50p coin here for £65 with FREE p&p.
Base Metal Brilliant Uncirculated Collector's Edition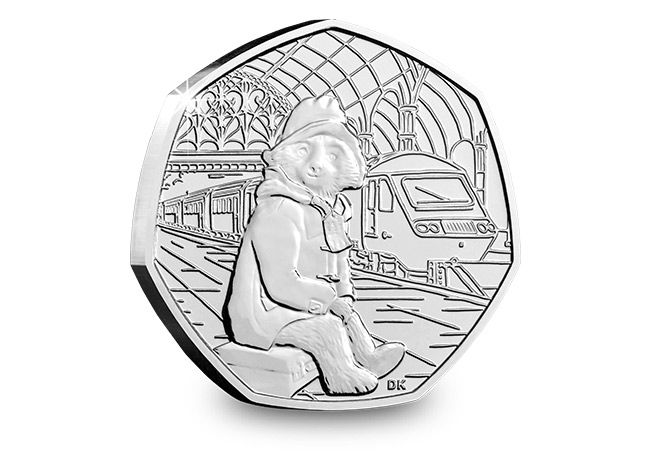 But Paddington fans don't only have the option of the Limited Edition Silver version. A special collector's quality Brilliant Uncirculated coin will be struck in the normal 50p circulating metal (cupro-nickel) and will be available for as little as £3.99 in a Change Checker Certified BU Collector's Card or £10 in the official Royal Mint Presentation Pack.
You can order the new Base Metal Brilliant Uncirculated Paddington at the Station 50p coin here for £3.99 +p&p.
Second coin design revealed today
But that's not all the good news for Paddington fans. The Royal Mint has revealed the second 50p coin design today for the very first time…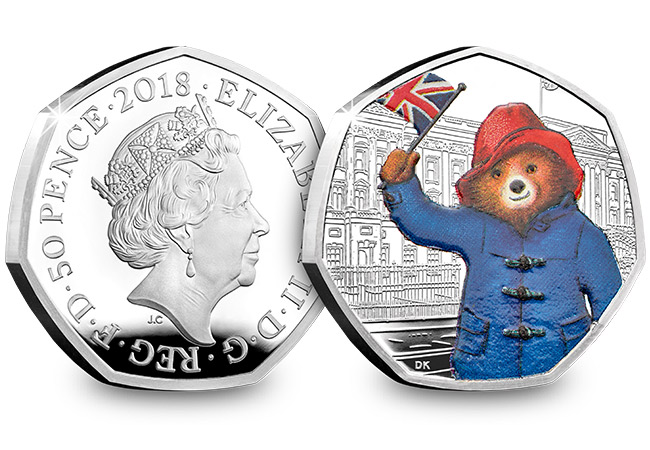 Featuring Paddington outside Buckingham Palace, the second issue will be released later this year in silver and base metal but is available to pre-order here.
_______________________________________________________________________________________
If you're interested…
You can view the full selection of 2018 Paddington 50p coins that are available here >>>