Poll: Which scene best represents the Royal Air Force?
We need your help! Artist Trevor Mitchell has painted six stunning scenes of the Royal Air Force and we would love to know which scene you think best represents the RAF?
Vote now on the poll at the bottom of the page…
1) First World War – during which the RAF was officially formed in 1918. This painting shows a Bristol Fighter taking off in the Western Front.

2) Battle of Britain – A pivotal aerial battle between the RAF and German Luftwaffe during the summer of 1940. This painting depicts pilots scrambling to their Hawker Hurricanes, getting ready for battle.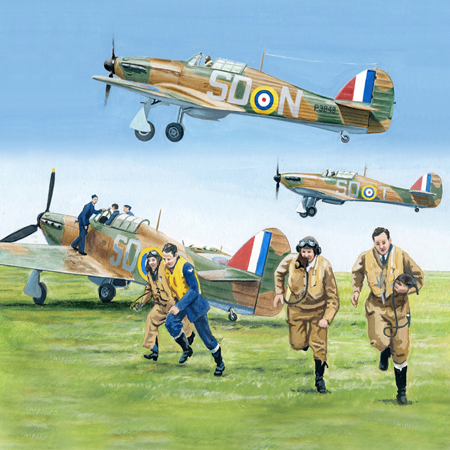 3) Second World War – This painting depicts a Gloster Meteor tipping a German V1 bomb off course during WWII.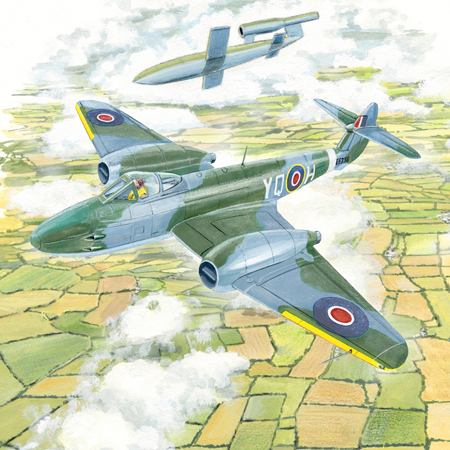 4) D-Day – the Normandy landings, the turning point of the war for the Allies as thousands of British, American and Canadian troops invaded German occupied France. This painting shows a Supermarine Spitfire with its D-Day stripes patrolling the beaches and providing aerial cover.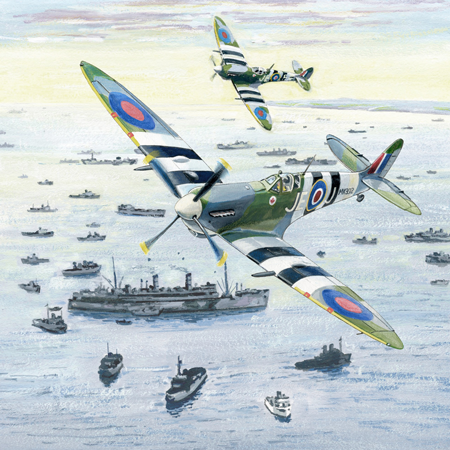 5) The Cold War – this painting shows an English Electric Lightning intercepting Russian jets before they can enter British air space.

6) The Gulf War – this painting shows a Panavia Tornado flying over the mountainous desert terrain of Iraq.