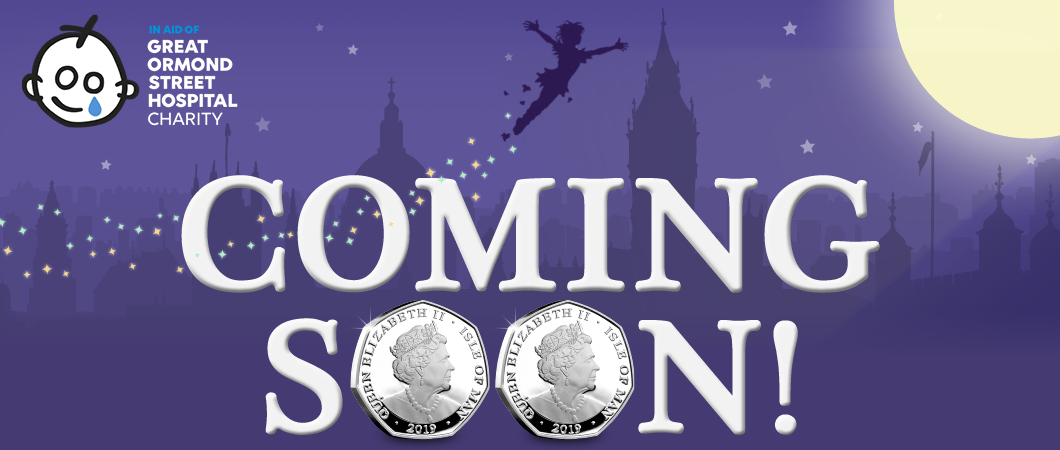 New British Isles Peter Pan 50p to support Great Ormond Street Hospital Children's Charity
New British Isles Peter Pan 50p to support Great Ormond Street Hospital Children's Charity
Peter Pan remains one of the most cherished and loved children's stories of all time.
But what many may not know is that in 1929, author JM Barrie gifted all his future rights to the book to Great Ormond Street Hospital. Over the years, the hospital has benefited enormously and now an exciting new chapter in this wonderful story is about to unfold.
The First Ever Peter Pan 50p Coin...
This year marks the 90th anniversary of JM Barrie's gift and now, The Westminster Collection in partnership with Great Ormond Street Hospital Children's Charity - are about to announce details of the first ever Peter Pan 50p Coin. For every coin sold, a donation will go directly to GOSH Charity to help them continue their incredible work.
Every day, over 600 children and young people from across the UK arrive at Great Ormond Street Hospital for life-changing treatments. The hospital has always depended on public support to give children the chance for a better future. With new challenges every day, and more and more children requiring treatment at the hospital, GOSH charity needs that support now more than ever.
The new British Isles 50p will be revealed on 11 June.
To find out more about Great Ormond Street Hospital Children's Charity and the great work they do click here
Great Ormond Street Hospital Children's Charity. Registered charity no. 1160024