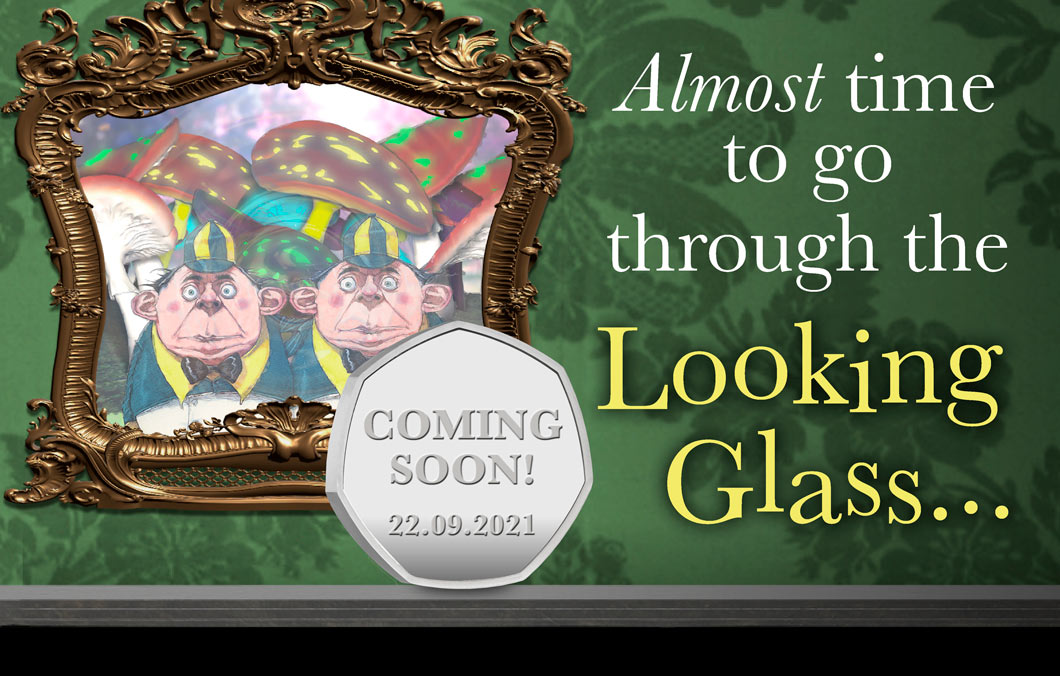 Five BRAND NEW 50p Coins are coming!
We can't reveal much more to you at the moment. But, if you love Lewis Carroll's nonsense fairy tales AND brand new British Isles 50p releases, you're not going to want to miss out on this.
To ensure you're first-in-the-know, register with your details in the form below. We will only contact you with regards to this launch, your details will not be used for any other purposes.
It's almost time to go through the Looking-Glass, 22nd September... you'd be mad not to.