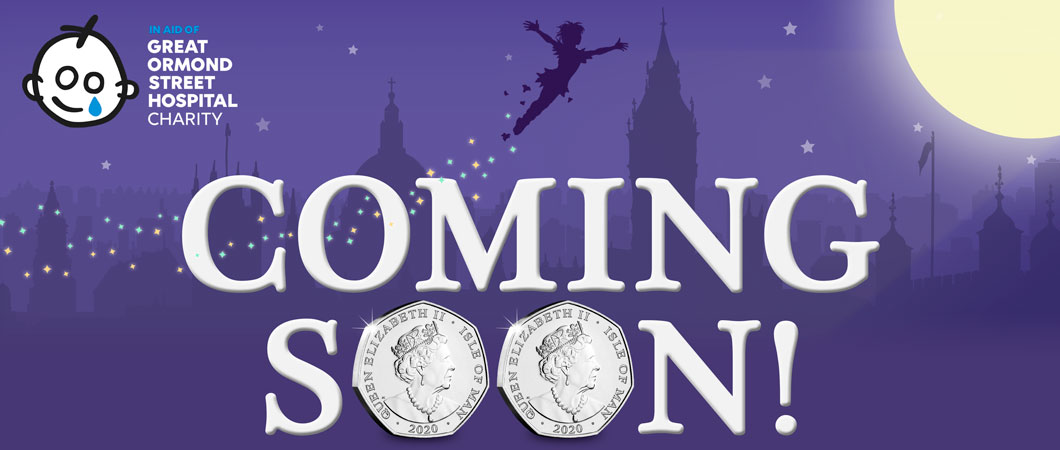 BRAND NEW Peter Pan 50p coins to be issued in support of Great Ormond Street Hospital Children's Charity
Peter Pan remains one of the most cherished and loved children's stories of all time.
Issued by the Isle of Man and developed in partnership with Great Ormond Street Hospital Children's Charity, last year's Peter Pan 50ps saw unprecedented demand, with tens of thousands queuing to get their hands on them. In fact, in just a matter of months, through the sales of these Peter Pan 50p coins, collectors raised over £250,000 for Great Ormond Street Hospital.
And we've been busy working behind the scenes on the second (and final) collection of exciting new British Isles 50p celebrating Peter Pan and the best-loved characters from the book.
We can't reveal much more to you right now, but if you've collected 50p coins before you'll want to see this.
To ensure you're first-in-the-know register your details in the form below. We will only contact you with regards to this launch, your details will not be used for any other purposes.
All will be revealed 1st July 2020.
To find out more about Great Ormond Street Hospital Children's Charity and the great work they do click here
Great Ormond Street Hospital Children's Charity. Registered charity no. 1160024