Posts Tagged 'postage stamps'
Revealed for the first time today, Royal Mail are set to release 10 NEW James Bond stamps, to celebrate the milestone 25th film in the franchise, No Time To Die.
Scheduled for release on 17 March 2020, the complete set of ten BRAND NEW 2020 stamps pays tribute to the six beloved Bond actors – Connery, Moore, Dalton, Lazenby, Brosnan and Craig – as well as some of Q Branch's most well-known gadgets on the exclusive Miniature Sheet – including the Lotus Esprit Submarine, Aston Martin, Bell-Textron Jet Pack and Little Nellie.
The stamps are likely to prove immensely popular with the British public, and collectors throughout the world!
Here's your first look at the NEW James Bond stamps…
Daniel Craig as James Bond in Casino Royale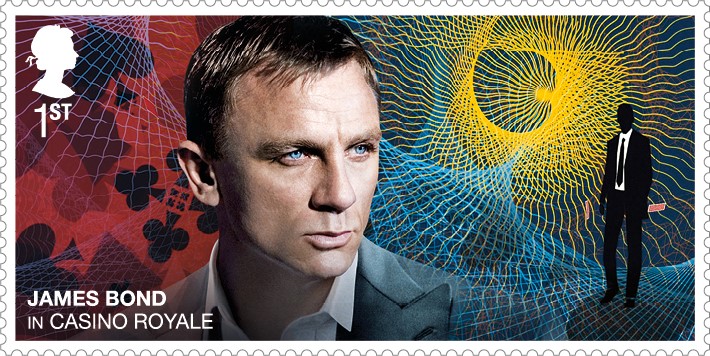 Pierce Brosnan as James Bond in Goldeneye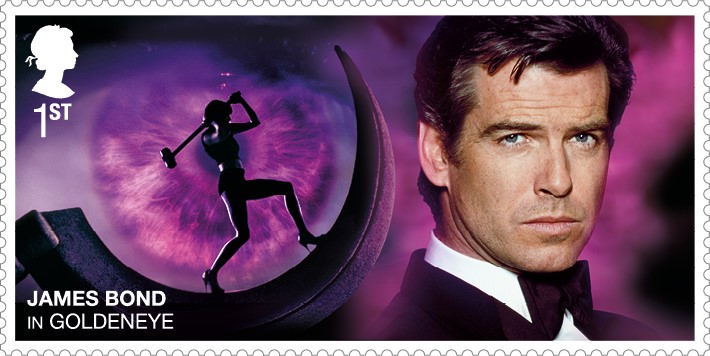 Timothy Dalton as James Bond in The Living Daylights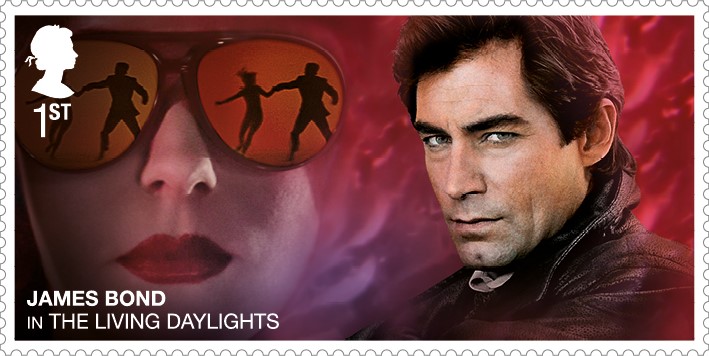 Roger Moore as James Bond in Live and Let Die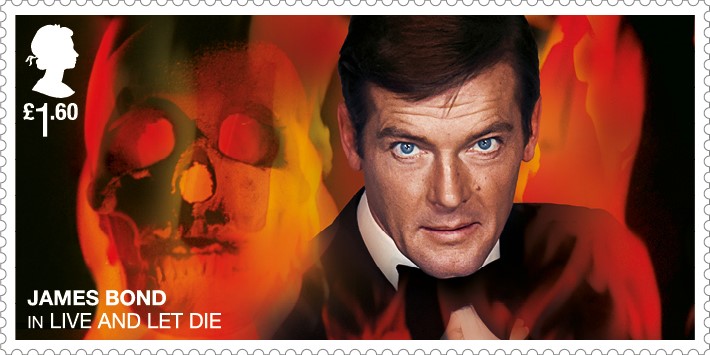 George Lazenby as James Bond in On Her Majesty's Secret Service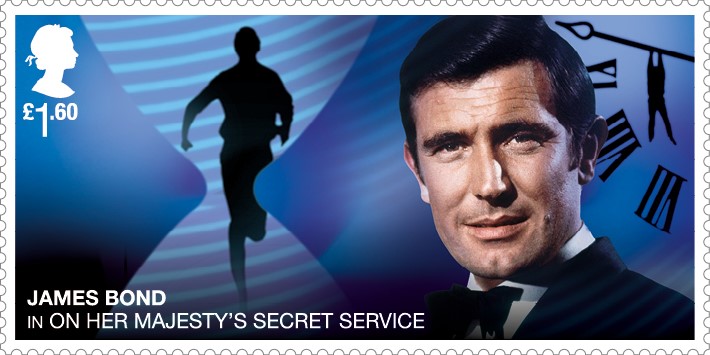 Sean Connery as James Bond in Goldfinger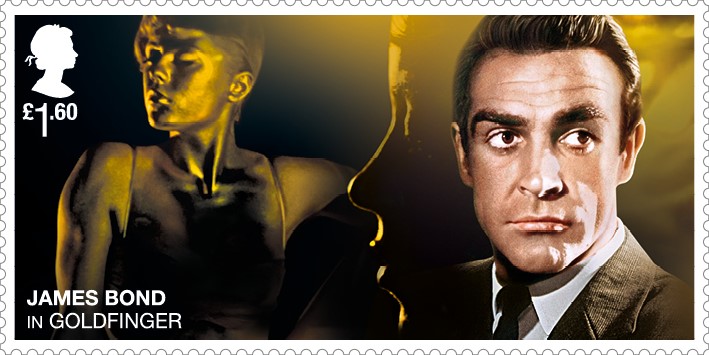 The NEW and official UK James Bond Stamps are sure to Shake and Stir collectors
The Bond films are the longest running series in film history with James Bond known all over the world. The films are renowned for many features, including the musical accompaniment, with the theme songs having received Academy Award nominations on several occasions, and two wins.
Another important element to the Bond franchise are 007's gadgets, including his cars and guns, which he is supplied by Q Branch.

It is these iconic gadgets which are the focus of the Minisheet in the stamp issue. Celebrating some of Q Branch's most well-known gadgets, and centring around arguably the most famous one of them all, Bond's DB5.
This miniature sheet isn't quite as it seems; look at the sheet under a UV light and all will be revealed where detailed specs of each gadget will become clear. In another unusual feature the stamps carry a unique 007 perforation.
---
If you're interested…
You can reserve all of the NEW Royal Mail James Bond stamps right now, postmarked with the First Day of Issue of their release, and protectively encapsulated to preserve their pristine condition for generations. Click here for details >>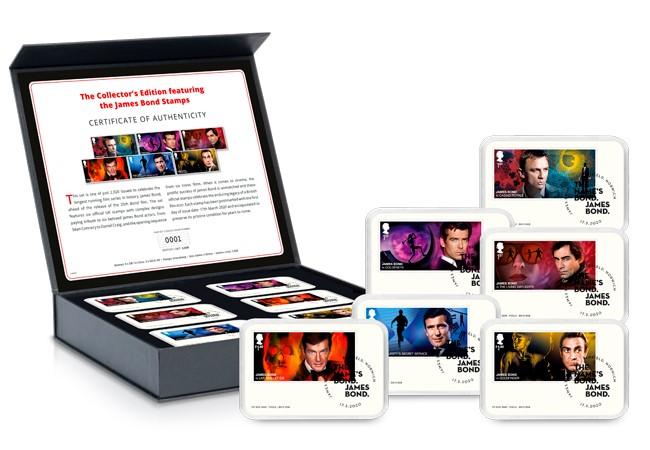 Royal Mail have today announced the release of BRAND NEW Elton John stamps, which will mark a tribute to one of the UK's greatest music legends on the 50th anniversary of his first album, Empty Sky.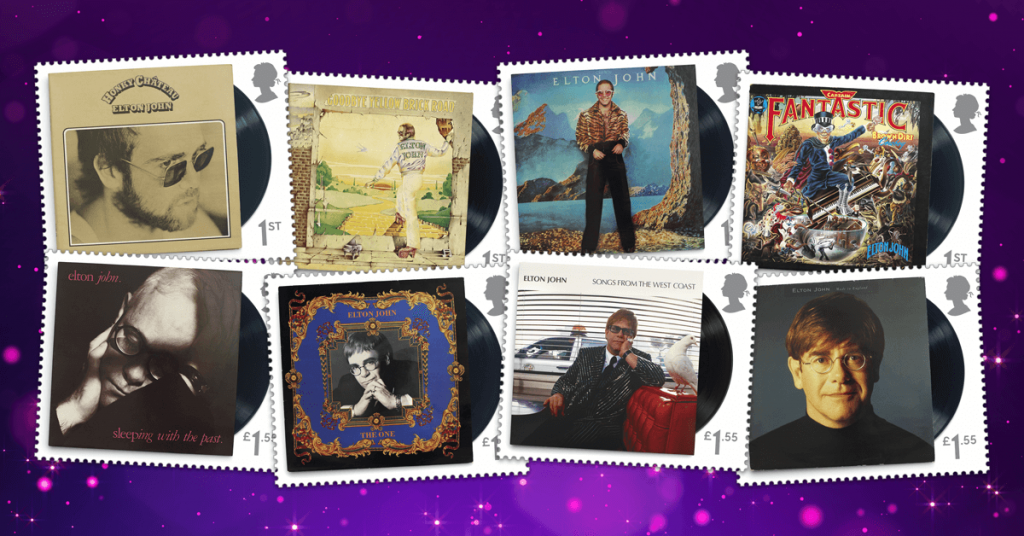 The 'Music Giants III Elton John' stamps are Royal Mail's third dedicated music artist stamp issue, following from their very successful Pink Floyd and David Bowie releases in 2016 and 2017.
Officially released today, 3 September 2019, the stamps will feature the iconic album covers and live performances from 1972 through to his final tour – Farewell Yellow Brick Road – at Madison Square Garden.
This is the first time Elton John has ever featured on UK stamps, and as such these are guaranteed to prove a hit with collectors!
Take a first look at the NEW Royal Mail Elton John Stamps and find out more about each of them below…
---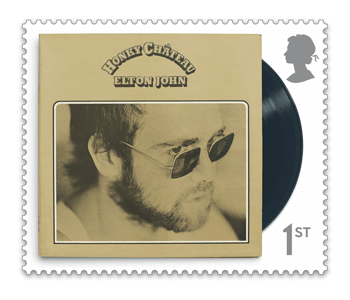 1st – Honky Château: Recorded in the Château d'Hérouville near Paris, Honky Château was Elton John's breakthrough pop album, home to 'Rocket Man' – one of three songs he composed on the morning of the first day of recording.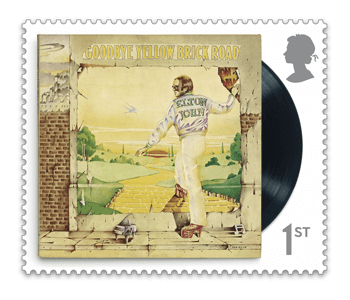 1st – Goodbye Yellow Brick Road: A double album that perhaps represents the artistic pinnacle of Elton's 1970s' career, a teeming, eclectic songwriting masterclass that features 'Candle in The Wind', 'Saturday Night's Alright for Fighting' and 'Bennie and the Jets'.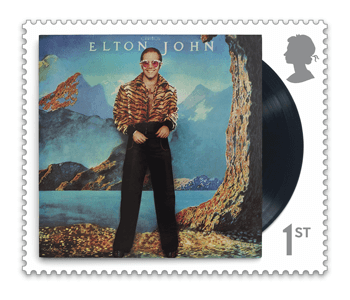 1st – Caribou: His fourth consecutive US number one album, Caribou, is best-known for 'The Bitch Is Back' and the epic 'Don't Let the Sun Go Down on Me', but its most striking moment might be 'Ticking', the eerie saga of an armed siege in a bar.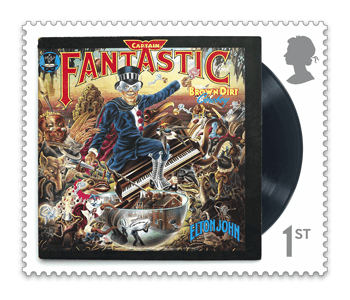 1st – Captain Fantastic and The Brown Dirt Cowboy: A concept album on which lyricist Bernie Taupin recounts the early days of his and Elton's career, complete with a vivid depiction of Elton's 1968 suicide attempt, 'Someone Saved My Life Tonight'.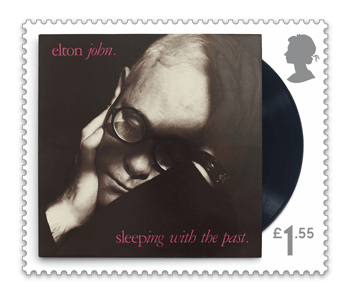 £1.55 – Sleeping with The Past: The last album Elton John made before going into rehab was intended as a homage to the soul and R 'n' B music that had inspired him in the 1960s: in 'Sacrifice', it produced his first UK solo number one single.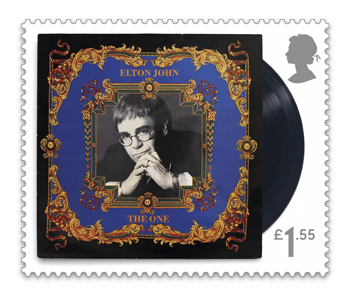 £1.55 – The One: The cover designed by Gianni Versace, its lyrics haunted by the unfolding AIDS crisis and Elton's battle with drug addiction, The One re-established the now clean and sober Elton John.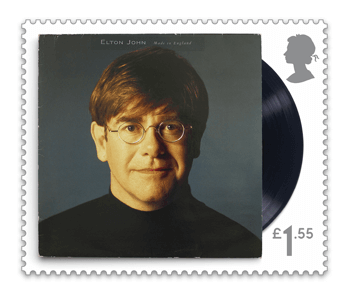 £1.55 – Made in England: Largely recorded live in the studio, Made in England's upbeat title track – a hit single in 1995 – masks the rest of the album's mature mood, which features reflections on ageing both positive and negative.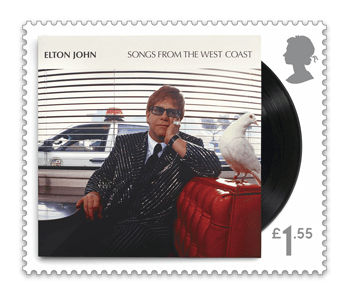 £1.55 – Songs from The West Coast: "Going backwards to go forwards", as Elton put it, Songs from The West Coast returned to the warm sound of his early 1970s' albums and offered his and Taupin's strongest collection of songs in years. A latter-day triumph.
---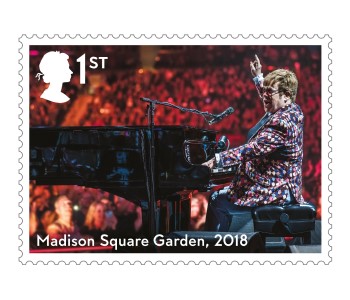 1st – Madison Square Garden, 2018: Farewell Yellow Brick Road is an ongoing tour that began in Allentown, Pennsylvania on 8 September 2018. It is intended to be John's final tour and will consist of more than 300 concerts worldwide, over three years.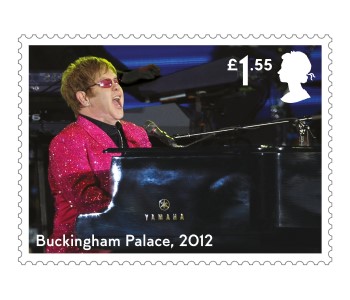 1st – Buckingham Palace, 2012: On 4 June 2012 Elton John performed at the Queen Elizabeth II Diamond Jubilee Concert at Buckingham Palace. His setlist included "Your Song", "Crocodile Rock" and "I'm Still Standing"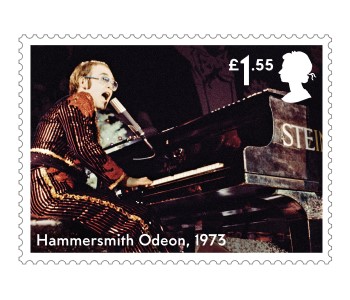 £1.55 – Hammersmith Odeon, 1973: Live in concert at West London's Hammersmith Odeon in December 1973, Elton's "Christmas Party" received national coverage on BBC radio in the UK.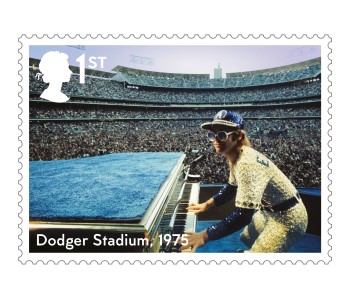 £1.55 – Dodger Stadium, 1975: The "West of the Rockies Tour" was a North American concert tour in support of his 10th studio album "Rock of the Westies". The tour included a total of 17 shows across the United States and Canada.
---
If you're interested…
You can now own the complete set of eight new Elton John stamps and official Miniature Sheet together on an exclusive limited edition FRAMED presentation. Professionally mounted and ready-to-hang, just 995 will EVER be issued. Click here for more information >>>
It started – as all 'great' ideas do – down the pub.
There I was, sipping on my *ahem* first pint of amber nectar, when an interesting point came up. A good friend of mine, Billy, is turning 70 this year, and I was asked by my mates what I planned to get him.
It didn't take me long. By the second round I was in top form, and a great idea came to me.
And yet to their minds, my gift seemed beyond generous. And I'm not sure any of them believed me. But why?
Well that's because it's a genuine Penny Black – the crown jewel in the nation's greatest hobby.
"A genuine one?" was the doubting reply. Which is something I've heard a lot over the years.
It's a perfectly valid response. Especially when you consider the most famous example sold for just under £350,000!
You see, the Penny Black is the world's FIRST postage stamp. And better yet – from a collector's point of view – they were only issued for 9 months (1840-41), and are so highly revered in philatelist circles that no collection is complete without it. The very first. A pillar of the Victorian Age.
But here's the rub. 68 million Penny Blacks were printed in its 9 months of production.
And so for stamp collectors, condition is everything. In fact Stanley Gibbons, the authority on stamps, have a series of terms to help clarify what the condition of a stamp is worth. Every year they assign values to every British stamp ever issued. The values of the most desirable versions are called the 'fine [used or unused] catalogue price(s)'.
And while there are indeed many more factors that affect the overall value of a Penny Black (plate number, cancellation and corner letters), the gold-standard is the '4-Margin' – a stamp with four clear white margins around the stamp. And despite what you might think, it is a real rarity.
You see it was this version, the most desirable of the Penny Blacks, which I was giving to Billy. Perhaps you can now appreciate my friends' disbelief.
But there's something else. Something even more remarkable…
Over recent years the global market for stamp collecting has grown at a rapid rate. One of the major factors for this is because old, historic stamps are rare, difficult to source and limited in supply.
This overall rise in values is perhaps best illustrated by the Stanley Gibbons 250 Index, which has seen a 288% rise in the last ten years alone. Tracking the price of 250 key investment stamps, the index rise reflects the constant demand for the very best stamp issues. And significantly, this growth has been in stark contrast to other comparable markets over the same time.
As a result of this continued demand, the last two decades alone has seen the official Stanley Gibbons catalogue value for a fine used example of the Penny Black rise by 150% – out-performing many other comparable commodities.
And so came my idea. To give my good friend Billy a meaningful gift for a milestone birthday. A gift that's not only dear to my heart, but something with genuine historical significance, fantastic desirability, and as a bonus, a clear track record of increasing value.
So there you have it, a great idea for a great friend – thank-you Fosters.
---
If you're interested…
You can own your own 4-Margin Penny Black, like Billy. Click here for details >>>