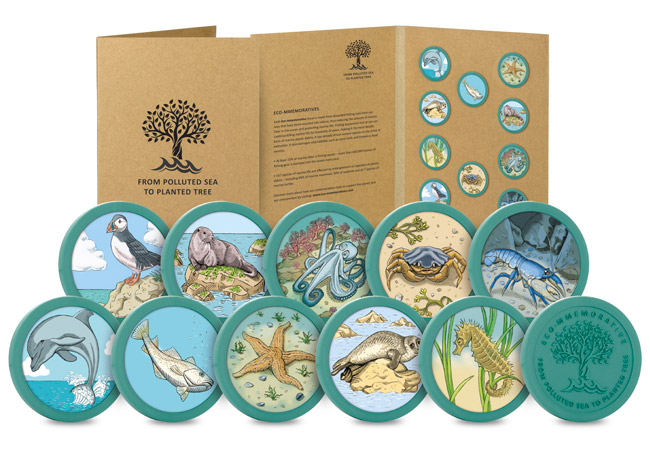 Based on the South Coast, all of us at The Westminster Collection are regular beachgoers. We're only too aware of the damage that can be done with the likes of plastic bottles, polystyrene and discarded fishing nets.
We wanted to play our part in cleaning up the oceans and at the same time, create something very collectable for our customers. So we're proud to reveal the world's first Eco-mmemorative Set.
Each Eco-mmemorative issue has been created from recycled fishing nets – reducing the amount of litter in the ocean and protecting marine life.
To highlight the plight of our coastal wildlife, each one features a specially commissioned illustration of species found in and around our seas. Sadly they are all threatened by the 640,000 tonnes of fishing equipment is dumped into the oceans each year.
In fact fishing waste makes up 10% of all marine litter and can continue to kill marine life for hundreds of years. It damages vital habitats such as coral reefs and threatens food sources, driving several species to the brink of extinction. It's the deadliest form of marine debris.
Our Partnership with Trees for Life
From polluted sea to planted tree...
As well as making a really meaningful set of collectables, we also wanted to provide one further benefit.
So we've also partnered with the charity Trees for Life, who will plant a tree for every Eco-mmemorative Set sold.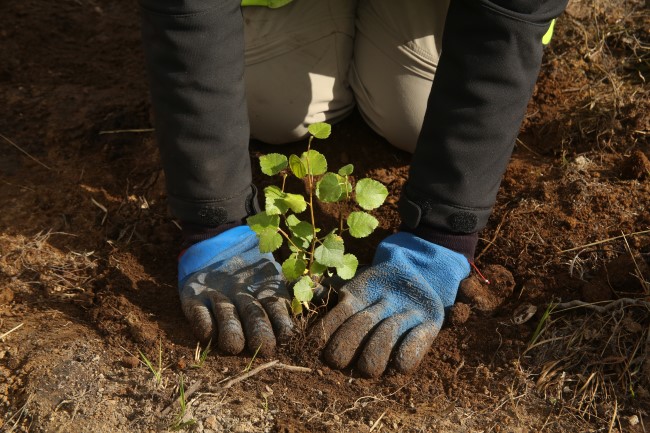 The Trees for Life's mission is to rewild the Scottish Highlands. This means restoring the globally unique Caledonian Forest which once covered much of Scotland.
Your tree will be planted alongside other native trees, and in time will transform open hillsides into healthy young woodland, helping to restore the Caledonian Forest. This rich habitat will support wildlife such as red squirrels, black grouse, capercaillies, pine martens and golden eagles.
Not only does planting trees support wildlife, but it helps remove CO2 from the atmosphere and reduces the impact of wildfires.
You can find out more about Trees for Life and the work they do by visiting their website.
Purchase your British Wildlife Eco-mmemorative Set today
The Westminster Collection are proud to be playing a part in cleaning up our seas AND joining Trees for Life's world-changing mission. To add your help, and be one of the first to own the world's first Eco-mmemorative Set, click here now >>
For every set sold a £5+VAT donation will be given to Trees for Life registered charity 2000413, allowing them to plant one tree.