This year marks the 40th Anniversary of E.T. the extra-terrestrial, the blockbuster movie first released in 1982.
And to celebrate, Universal Pictures have announced that the Steven Spielberg classic will be re-released and shown in the IMAX format from today – Friday 12th August.
For any film fan the opportunity to see this classic on the big screen is a treat, but to see it on a giant IMAX screen, with its accompanying huge sound system makes it nearly unmissable.
And so I'm delighted to confirm that a BRAND NEW collection of 50 cent coins celebrating the 40th anniversary of the alien protagonist 'E.T. the extra-terrestrial' WILL be released a little later this year.
The exact designs are yet to be revealed but the 50c coins will be issued by Pitcairn Islands and have been fully approved by Her Majesty the Queen.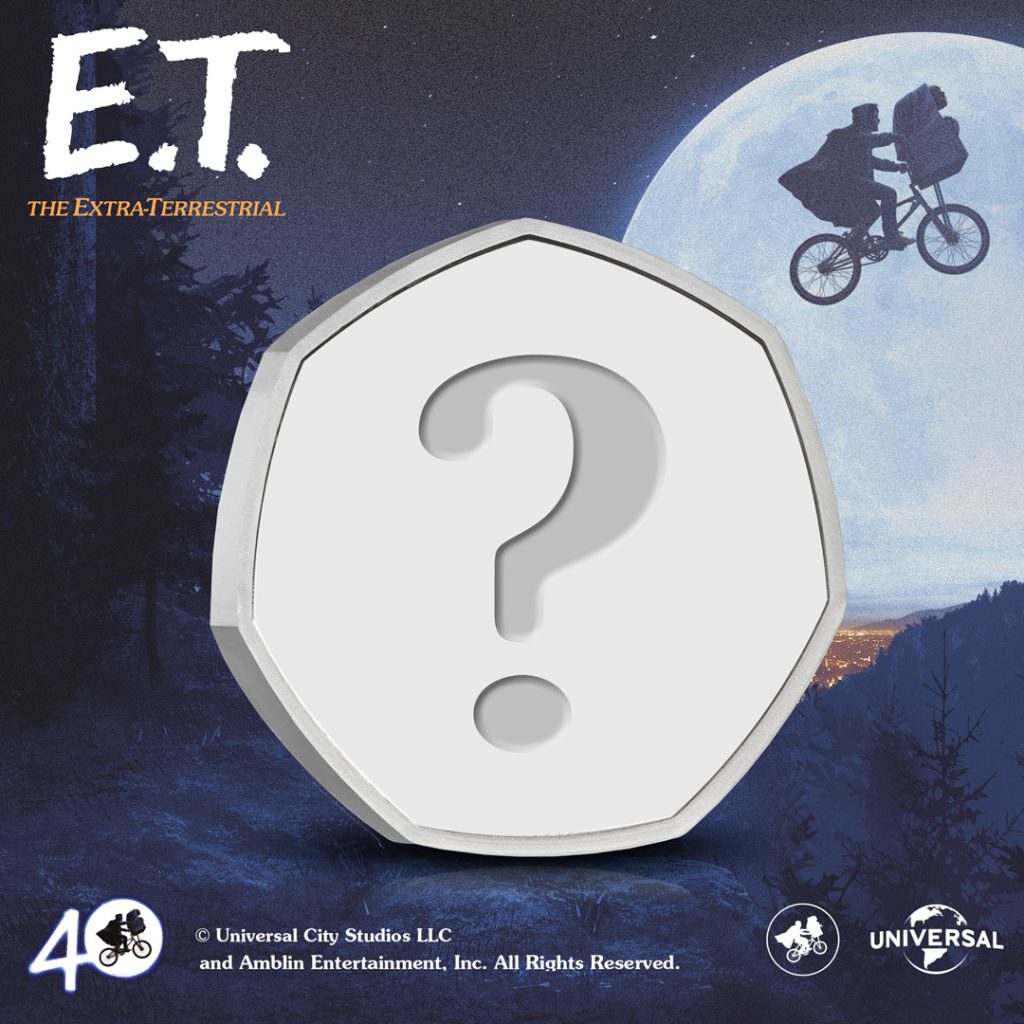 With E.T. carrying a worldwide fanbase, we're expecting demand to outweigh availability for the precious metal ranges of these brand new coins.
Register your interest below to be the first to hear updates about the 2022 E.T. the Extra-Terrestrial 40th Anniversary coin release.
Read on as we take a closer look at the latest images from NASA's James Webb Space Telescope, and our stunning collection of commemoratives celebrating the Wonders of the Universe.
Our universe is a place of beauty, awe, and unknowns; an expanse full of intrigue that has drawn our gaze for centuries. From prehistoric cave paintings of the night sky to the stellar images sent back from NASA's Hubble Telescope, we continue to fuel our fascination with what lies beyond what the eye can see…
In recent weeks, NASA's James Webb Space Telescope – a new telescope kitted out with the latest technology – has captured some genuinely breath-taking images of our universe, captivating audiences and making global headlines.
The Webb Telescope provides us with insights into the "deepest" reaches of the known universe, offering up some of the most detailed images of the cosmos ever seen.
Take a look below at some of the outstanding images from Webb's observations of our universe…
Carina Nebula – also known as the Cosmic Cliffs, this is the edge of a nearby, young, star-forming region called NGC 3324. Its "peaks" are about 7 light-years high.

The Cartwheel Galaxy and companion galaxies – formed as the result of a high-speed collision that occurred about 400 million years ago, and is composed of two colourful rings.

Southern Ring Nebula – a planetary nebula approximately 2,500 light-years away.

Stephan's Quintet – a visual grouping of five galaxies depicting how galaxies interact with one another.

Webb's First Deep Field image of galaxy cluster SMACS 0723. This is the "deepest" image of space we've seen to date, with thousands of galaxies coming into view.
Experts estimate that the universe stretches out infinitely – and with all that space to fill the scale of the planets, stars, and nebulas within it is tough to comprehend…
But today, you can take a tiny part of our universe home with our Wonders of the Universe Commemorative Set – and each commemorative is small enough to fit in your pocket!
The Wonders of the Universe Commemorative Set celebrates eight of the most magnificent and marvellous entities within our universe including The Milky Way – home to our Solar System, black holes, and supernovas!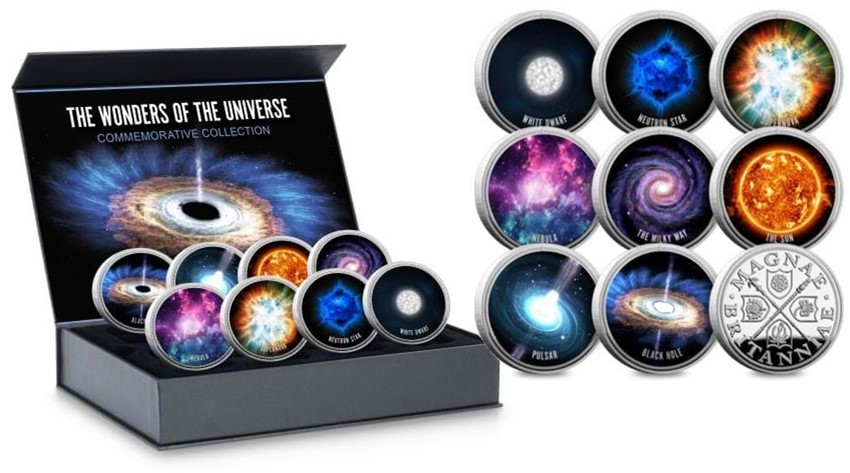 Each commemorative is struck to a superior proof-like finish, with full-colour images individually applied. Your commemorative set comes with a FREE presentation case (worth £9.95), alongside information on each 'wonder' within the collection. And you can even pay for your set in instalments of as little as £15.
Just 995 sets were ever produced, so you won't want to delay if you'd like to secure one of our remaining commemorative sets. Only a limited number remain available. I'd hate for you to miss out on a collectable item that's truly out of this world.
Click here to be one of only 995 in the universe to own the Wonders of the Universe Commemorative Set >>
---
Watch our video to find out more about the Wonders of the Universe Set!
Did you know that on the jagged coast of the UK and the Channel Islands there are an estimated 251 Lighthouses? Each tower and the people who have lived and worked in them over the centuries have kept an untold number of ships and sailors safe.
This year marks the 250th anniversary of the birth of Robert Stevenson — the man who constructed some of the most important and iconic lighthouses in the British Isles.
Not only did he build lighthouses, but he also improved upon their design by inventing intermittent and flashing warning lights, undoubtedly saving the lives of many as the lights helped warn sailors of dangerous areas and guided them to safety.
To celebrate the amazing work of Robert Stevenson, a brand-new collection of Jersey £2 coins have been issued. These £2 coins have been beautifully designed by artist Tabitha Mary, and each features the image of an iconic lighthouse from around the UK and the British Isles.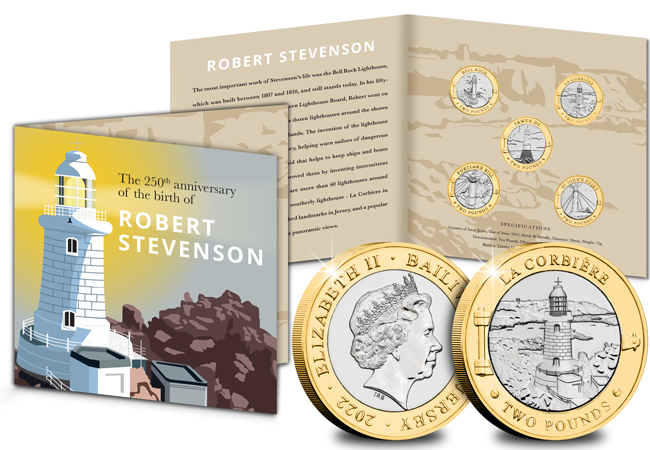 Continue reading to find out more about each of the iconic UK and British Isles lighthouses featured on this BRAND NEW set of coins…
Take a closer look at our set of Lighthouse £2 Coins below!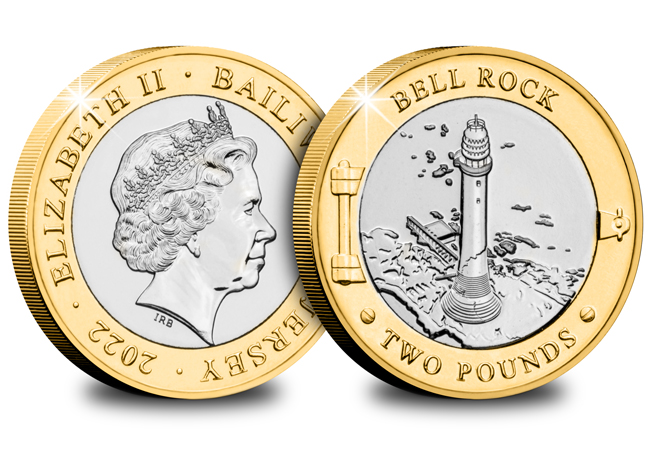 Bell Rock Lighthouse
The Bell Rock Lighthouse is situated off the Angus Coast in Scotland.
Designed by Robert Stevenson, it's the world's oldest working sea-washed lighthouse, established in 1811.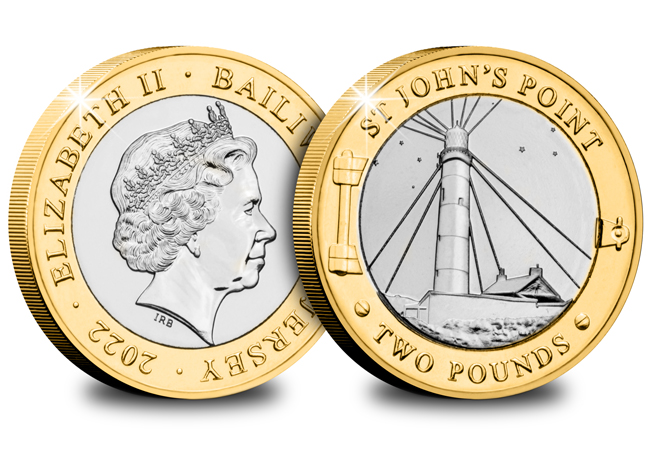 St. John's Point Lighthouse
St. John's Point is one of 65 active lighthouses on the Irish Coast and is a well-known beacon in the northeastern Irish Sea.
Built in 1844, it's the tallest lighthouse in Ireland, standing over 40 meters tall.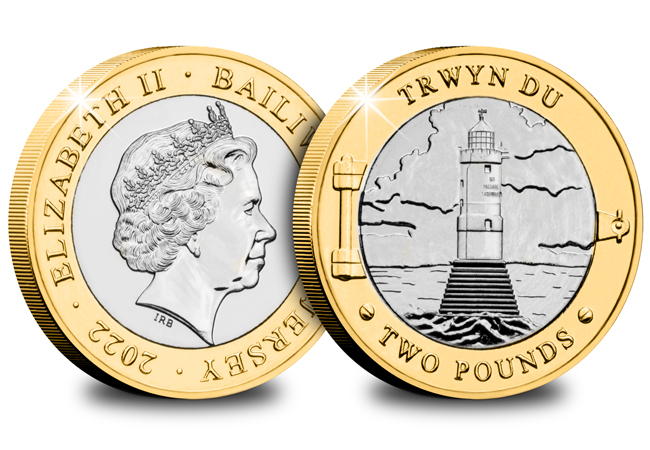 Trwyn Du Lighthouse
Situated in Wales, Trywn Du is also known as Penmon Lighthouse and marks the channel between Puffin Island and Penmon Point.
In 1996 the lighthouse was converted to run on solar power.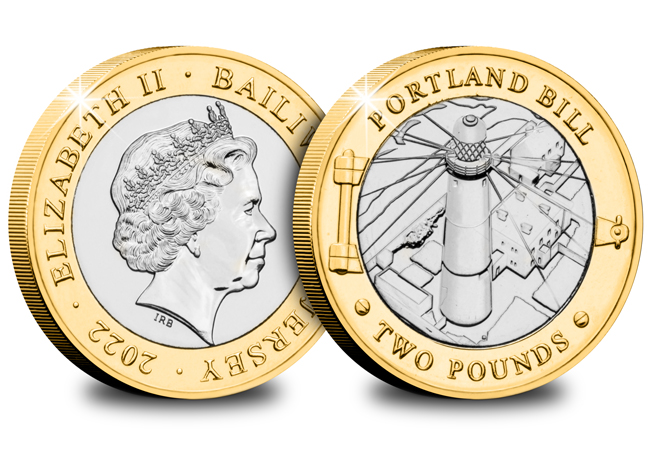 Portland Bill Lighthouse
Portland Bill is a functioning lighthouse on the Isle of Portland in Dorset.
Its distinctive red and white tower first shone its famous four flashes of light every twenty seconds on 11th January 1906 and has a range of 25 nautical miles.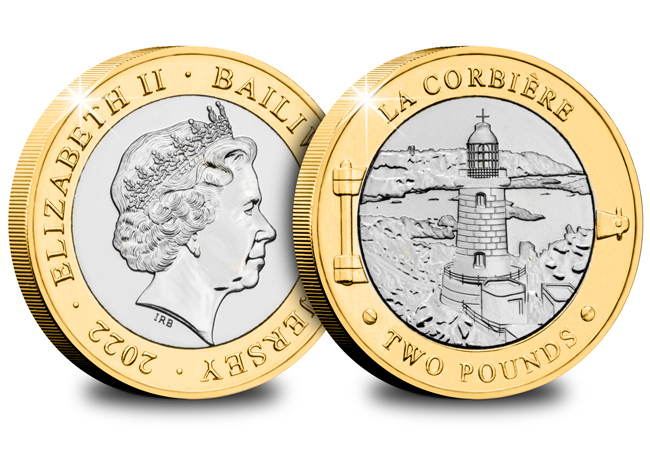 La Corbière Lighthouse
La Corbière lighthouse is a historic structure which was first lit in 1874.
It's one of the most significant monuments in Jersey and is located at the extreme southwestern point of the Bailiwick of Jersey. It is flanked by rocks and can be reached by a causeway.
This set has some rare collectable features you won't want to miss out on! Not only does each coin feature a never-before-seen porthole design around each lighthouse, but it also has an edition limit of only 2,022. This is extremely unusual for a BU £2 set, as usually there is no edition limit, making this collection one of the most limited £2 sets ever!
These stunning coins come in a presentation pack featuring artwork by the designer, making this a valuable piece to hand down to feature generations. I'm sure you'll agree that these are unlikely to be around for long.
Click here to secure your British Isles Lighthouse BU £2 collection today >>>